THE POWER OF WOMEN WORKING TOGETHER AND OVERCOMING OBSTACLES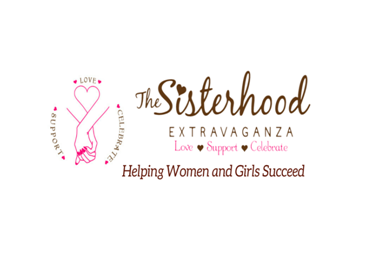 Stories from 14 amazing women of overcoming obstacles and finding success!
Phoenix, Arizona – September 19th, 2019 – The Sisterhood Extravaganza today announced the release of their second co-authored book to the public via various media outlets. Empowering Women to Succeed; Overcoming Obstacles, the much-anticipated new book chock-full of amazing stories of powerful personal transformation in the face of life-altering events of 14 women – Tiffany Fehr, Rosslyn Castro, Zee Iyoha, Pasia Woods, Yemisi Agbebi, Buffie O'Neill, Jamie Baltazar, Carey Conley, Michelle Blalock, Toy Taylor, Rhonda Culver, Sara Maria McGraw-Abdalla, Kim Parker and Pat Gillum.
The book encourages and inspires women to have faith in healing from their past, starting over and overcoming challenges in order to fulfill their destiny. It is powerful, engaging, and inspirational. A must read for all. It reveals how successful women have faced huge, life-changing transitions in the areas of suicide, divorce, domestic violence, wealth and much more. Their stories will inspire you to heal from abuse and shame and start living a joyous life.
The public is invited to attend the Book Release Celebration on Friday, October 11, 2019, at 5 pm at ASU SkySong, 1475 N. Scottsdale Road, Scottsdale, AZ 85257. Tickets can be purchased at www.sisterhoodextravaganza.org.
This book will provide you with the courage and strength to overcome any situation, forgive those who have harmed you and prosper from your pain. The key message is about how a woman's mindset determines her outcome in life, business, and relationships. It's not about what happens to you, but how you overcome the obstacles that have been thrown at you.
Visit www.sisterhoodextravaganza.org for contact details, photos and the bio's of all authors.

Founder/President of The Sisterhood Extravaganza
Media Contact
Company Name: Sisterhood Extravaganza
Contact Person: Pat Gillum
Email: Send Email
Phone: 623-455-2117
Address:6635 W Happy Valley Road
City: Glendale
State: AZ 85310
Country: United States
Website: www.sisterhoodextravaganza.org