Security Squad is helping children interact with the digital world and protect themselves from online risks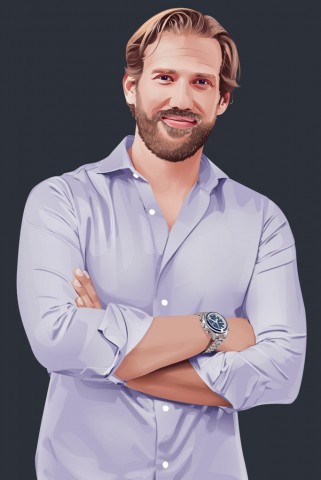 The recently established startup Security Squad is taking the edtech world by storm. Their online educational platform teaches kids (currently ages 8-10) in a fun and gamified way about cybersecurity, cyberbullying, social media interactions, online stranger danger, and coding. The internet is expanding faster than ever and there are only so many tools regulators, educators, and parents have to protect children from the various digital risks. The children in this digital age are vulnerable to all kinds of online threats like cyberbullying, identity theft, physical dangers, and concerns over how future employers interpret their social media history. Furthermore, with AI and Big Data analysis in the picture, a child's post or tweet can be archived for years and used for reference in university, credit card, or job applications. This is why it becomes more important than ever to teach children about using cyberspace responsibly.
Security Squad is cracking the code to child education. Security Squad is providing this essential education on how kids can interact with the digital world and protect themselves from online risks, through a fun and gamified manner. The platform offers a suite of interactive online games designed to teach kids about online privacy and security, as well as its negative aspects like cyberbullying, online abuse, online predators, and others. The games also teach kids the basics of coding so they can learn how to develop their own applications. The whole point of these games is to inform, protect, and prepare children to face the digital challenges with confidence. The games and tools provided by the platform make the perfect resources for the schools and other educational institutions to teach their students about responsible use of cyberspace. The gamification of the educational content ensures that the kids are interested and engaged in learning, in addition to fostering behavioral changes through a point, badge, and leaderboard system.
Security Squad presents "Choose your own adventure" games where the kids can create their own journey, and where no answer is wrong or right. This is done to avoid negative reinforcements and allow the kids to see the repercussions of their actions on their own, and learn from them. Any incorrect answer will lead the character through scenarios that show what the world would look like if their answer was correct, and each game will give them the option to make changes accordingly. Although the study material is currently in a comic book format available on Amazon, the Security Squad team is creating the videogames that will be available in early 2020. Apart from teaching about internet safety, Security Squad also teaches skills to children that help them in finding jobs in cybersecurity, business intelligence, programming, and so much more.
Security Squad is on a mission to provide practical solutions for kids that help them in creating a better future. Although Security Squad is offering a digital solution to a digital problem, they also offer traditional products for learning, such as class material for teachers.
CEO Bjorn Beam brings over eight years of U.S. intelligence experience to the Security Squad. He has worked extensively with the CIA, the FBI, and the Department of Defense, particularly in cyberoperations.
Media Contact
Company Name: Security Squad
Contact Person: Bjorn Beam
Email: Send Email
Country: Spain
Website: securitysquad.org