Josee Larocque-Patton of The HR ICU breaks down human resources management in her new book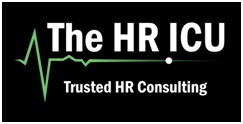 Josée Larocque-Patton of The HR ICU simplifies human resources management in her new book
Experienced HR professional and founder of The HR ICU, Josée Larocque-Patton, provides leaders and business owners a guide on employees' life cycle in the new book titled "Navigating HR"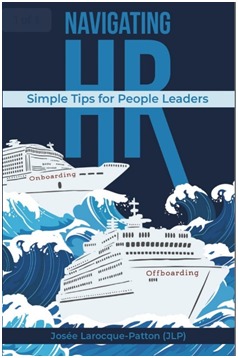 Josée Larocque-Patton has continued in her quest of helping businesses get the best from their employees with the recent release of "Navigating HR." The new book is authored to serve as a guide for business owners as well as HR professionals, providing simple solutions to many of the challenges faced in HR management. The resource covers several topics on people management in terms that can be easily understood by practically every category of reader.
"A compact, comprehensive guide to human resources administration in the business world.

"In her nonfiction debut, Larocque-Patton draws on her 15-plus years as a human resources representative to offer a thorough guide to the many roles of HR in a workplace setting. These include recruitment, training, employee relations, ensuring a safe work environment and fair treatment for workers, as well as warnings and firings, when needed. Each chapter includes a general discussion of the topic at hand, and many have multiple "Story Time" sections in which the author relates specific examples from her extensive experience. There are also "HR Jail" stories, which take on a far more cautionary tone. In all cases, the book reminds readers that the subjects under discussion are often governed by local and federal legislation. On providing references, for instance, she informatively notes that "In some countries, there are laws that state a former employer can be liable for hindering someone from receiving an offer from another employer. This means you should tread lightly on giving negative references." Likewise, she examines the delicate task of firing employees, including potential liabilities. Employee engagement surveys are also covered, as are exit interviews; regarding the latter, Larocque-Patton points out that people tend to be more honest "because they will never see you again." In one of the book's most entertaining and thought-provoking sections, the author runs through the many differences between employee generations, including baby boomers, Generation X, Generation Y, and the youngest employees of Generation Z ("Want to contribute to the world, will not put in extra time at work as more important things to do…short attention span"). Over the course of the book, Larocque-Patton's straightforward prose style offers easy reading and clear authority. Along the way, she insightfully urges readers to remember that employees are also customers and ambassadors, so treating them conscientiously will not only benefit them, but also one's business, in multiple ways.

"A concise but detailed overview of best practices for the many roles that HR departments play." – Kirkus Review.
The author of the book, Josée Larocque-Patton, MBA, shares her wealth of knowledge and experience in the world of human resources development with readers. The results-oriented book offers the full view of an employee's life cycle from onboarding to offboarding, with the chapters containing useful, easy, and valuable advice that can be instantly applied, even for people with little or no human resource experience.
The authentic HR resource also serves as an HR bible for easy referencing as users develop their leadership and foundational HR skills. The comprehensiveness of the book and the use of easy-to-understand terms have attracted the attention of people from different quarters. "As a business owner, I highly recommend Navigating HR-Simple Tips for People Leaders as a handy resource for best practices in people management. I read the kindle version but I also purchased the hard-copy so I can keep it on my desk for easy reference on HR topics including recruiting, hiring and onboarding, benefits, training and development, employee engagement and performance management. The author used simple language and storytelling style that readers can follow and relate to. I liked the sample documents that were included and the examples "story time" that can be applied to almost any company and/or situation. Well done!" said Amazon Customer.
The paperback and eBook versions of Navigating HR are currently available on Amazon, Google Play, and Barnes & Noble.
For more information about Josée Larocque-Patton and her works at The HR ICU, please visit – https://www.thehricu.com/.
About Josée Larocque-Patton
Josée Larocque-Patton, MBA is an experienced HR professional that focuses on employee and leadership development, performance management, and compliance-related matters. Over the years, she has led and coached a plethora of business leaders of small- and medium-sized businesses, and global brand corporations. Josée is the founder and CEO of The HR ICU, a Canada-based Human Resources consultancy that provides HR advice and support in mergers and acquisitions. She is also a monthly contributor to the Woman Entrepreneur Magazine and has been published in the Ottawa Business Journal.
Media Contact
Company Name: The HR ICU
Contact Person: Josee Larocque-Patton
Email: Send Email
Phone: +1 613-266-7448
Country: United States
Website: https://www.thehricu.com