Wiley Published Mayur Ramgir's New Book on Full Stack Java Development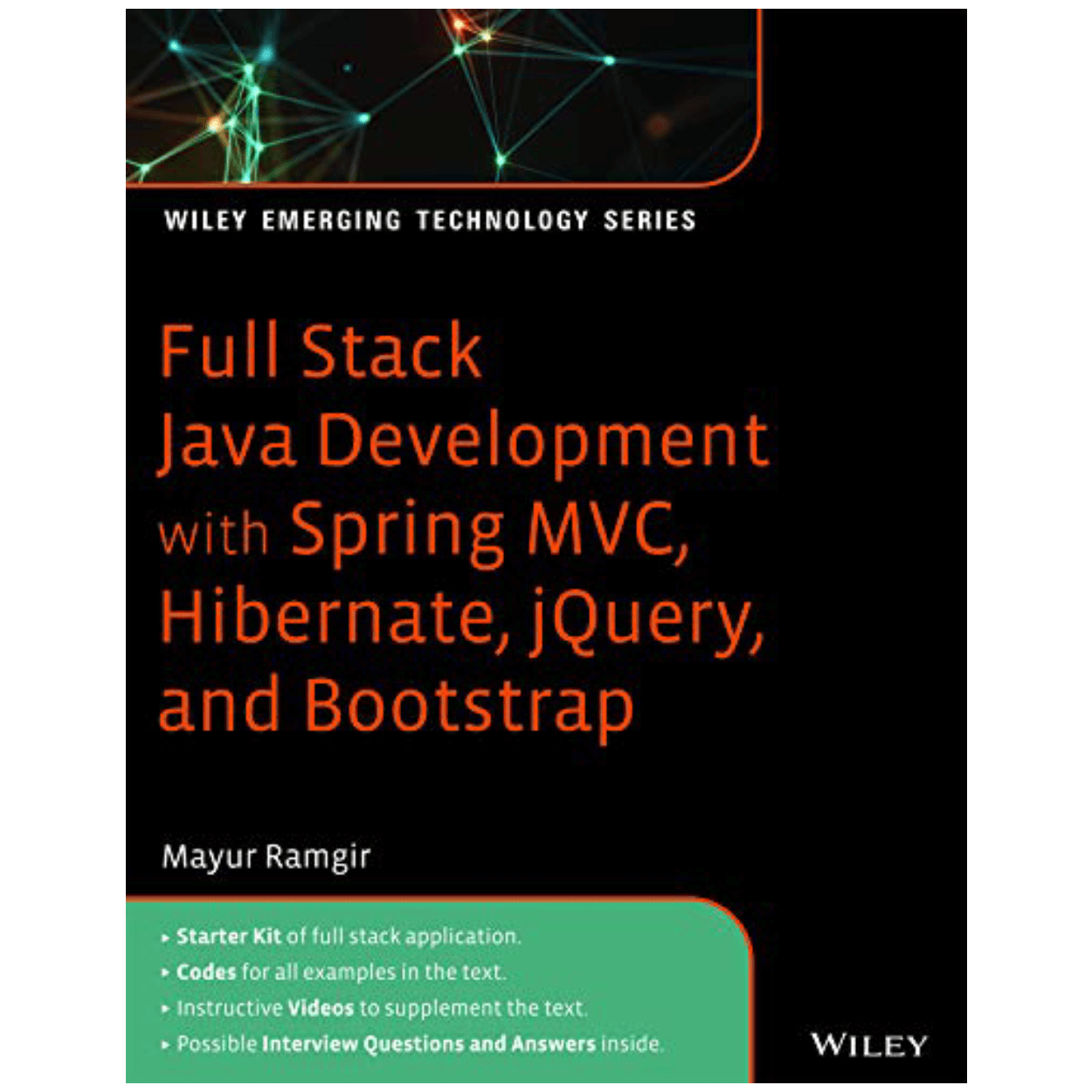 A New Book to Teach Full-Stack Java Development with Spring MVC, Hibernate, jQuery, and Bootstrap Published by Wiley
New Delhi, India – On 31st January 2020, Wiley published Mayur Ramgir's new book named "Full Stack Java Development with Spring MVC, Hibernate, jQuery, and Bootstrap". Wiley is an American multinational publisher, also one of the most reputed and oldest publishers in the world. This publisher mainly focuses on academic books and instructional materials. Mayur's new book aims to be the fundamental guide for beginners, who are preparing to learn full-stack development.
Video Link: https://www.youtube.com/embed/oYkxta4z8Jk
Traditional application or web development can be categorized into three categories: i.e. Front-end, Back-end, and back-end technologies. Each individual developer has the responsibility of handling each category. However, today, organizations demand technical professionals who can work equally well with all the three tiers of development.
This book aims to teach from the basics of full-stack development. The book claims to be even suitable for individuals without much programming background. The existing software engineers can also benefit from this book by transforming into a new digital world and refine their skills. The major organizations are expecting their developers to work on both client and server-side operations while developing an application. This book claims to teach front-end and back-end technologies, development languages, cache and database, design elements, server and working with various APIs to fulfil these requirements.
Experts and critics have already praised the book for its simplicity and practicality. Alan Williamson, a Java Champion & CTO of MacLaurin Group said: "Any undergraduate or graduate student will find this book very helpful to learn about the essential technologies and ecosystems of web application development". Kamalendu Bali, Senior Director, Solutions, Concentrix commented, "Concepts like HTML, jQuery, Bootstrap, Webservices, etc. are well covered in this book". They boasted the book for its project ideas and interview questions. Together these two are supposed to create a great learning experience for the students and prepare them for a real-world full-stack development environment.
Mayur Ramgir is an award-winning author, innovator, and philanthropist. He has already written various books on technology and innovation. These books have won awards and are well received by the critics. Mayur is also a Fellow of The World Technology Network along with Elon Musk, Tim Berners-Lee (Founder of Internet WWW), Emmanuel Macron – President of France, John P. Holdren – Former Director of the White House Office of Science and Technology Policy (Obama administration), Xi Jinping – President, People's Republic of China, etc.
Media Contact
Company Name: EverythingTech
Contact Person: Megan Smith
Email: Send Email
Phone: +18559666722
Address:584 Castro St
City: San Francisco
State: California
Country: United States
Website: https://www.everythingtech.co