Deltec Bank, Bahamas explains Edge Computing and Its Impact on Banking
When the term edge computing is used, it is an open decentralized architecture. The data is processed closer to its sources, such as a particular device or a chain of local computers instead of being powered to transmit to a data center. Edge computing doesn't require much power or bandwidth to communicate or transmit data. Data is stored closer to where it was originally gathered for data transmission not to suffer from bandwidth issues to affect performance. The boom of Big Data has caused companies to use Edge technologies to help generate large amounts of data without affecting processing capabilities.
A perfect example of edge computing in action is if data is being transmitted from one device to another. The device transmits it across the network, but bandwidth and latency occur if multiple connected devices are performing the same action at the same time. Another example is the transmission of data from a computer topology, where chunks of data are being communicated from each device connected to the communication network that is attempting to transmit data to the cloud, connecting to the same network. When edge computing is assigned to one local source, the processing, and transmission to multiple storage areas will be completed from its source.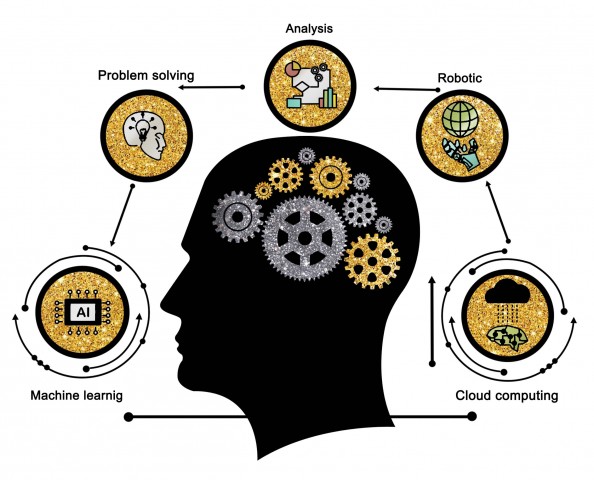 Looking at this from the perspective of the banking sector, banking institutions have had a vested interest in edge computing for some time. Edge computing has been a promising technological innovation, particularly due to the capabilities of edge computing being connected to some of the world's biggest technologies, such as the Cloud and Artificial Intelligence. It has been touted as a key technology that endeavors to maintain optimum customer experience ad service in the face of what they demand. Where you see customers using ATMs, branches and mobile banking, to provide a cutting-edge experience, elements of edge computing ensure that data is transmitted on demand immediately when the customer expects it. Let's breakdown some of the key methods of how edge computing has impacted banking.
1. Personalized Digital Banking Experience – Customers are now increasingly demanding real-time services. Through personalized customer experiences, data would need to be transmitted faster reliably and securely. For example, transmitting data through a payment from another bank to another online, or walking to a branch and being offered investment options instantly.
2. Answering Customer Queries Through AI Smart Analytics – According to Deltec Bank, Bahamas- "Edge computing now attempts to understand customer needs by understanding banking patterns and trends to produce personalized banking products." This helps to deliver improved customer service and attempt to understand what the customer needs, when they need it and why. This offers crucial insight to deliver a better experience.
3. Interactive Money Transactions Experience – Banks are increasingly using ATM's with interactive elements to withdraw money. Or an interactive Kiosk can understand customer needs and display default transactions that the customer is most likely to process through the learning of historical actions.
Edge Computing is stepping up to deliver a personalized banking experience to customers. The technology can be integrated through mobile applications as customers are now more likely to access banking services on the go. Through value and personalized services, real-time analytics is now a foundation layer of banking infrastructure that is now a necessity to achieve the goal of a quality customer experience.
To sum up, edge computing has long been adopted within the banking industry to allow for efficient customer experience through real-time and immediate data transmission. Companies are moving closer to edge computing to efficiently process and transmit data to other technologies or servers without disrupting bandwidth. Banking industries require this capability to provide an optimum customer experience through real-time smart analytics and personalized services for a personal and quality banking experience.
Disclaimer: The author of this text, Robin Trehan, has an undergraduate degree in Economics, Masters in international business and finance and an MBA in electronic business. Trehan is Senior VP at Deltec International www.deltecbank.com. The views, thoughts, and opinions expressed in this text are solely the views of the author, and not necessarily reflecting the views of Deltec International Group, its subsidiaries and/or employees.
About Deltec Bank
Headquartered in The Bahamas, Deltec is an independent financial services group that delivers bespoke solutions to meet clients' unique needs. The Deltec group of companies includes Deltec Bank & Trust Limited, Deltec Fund Services Limited, and Deltec Investment Advisers Limited, Deltec Securities Ltd. and Long Cay Captive Management.
Media Contact
Company Name: Deltec International Group
Contact Person: Media Manager
Email: Send Email
Phone: 242 302 4100
Country: Bahamas
Website: https://www.deltecbank.com/