How This Millennial Digital Marketer Is Tactically Taking Over Amidst Global Situation
Sebastian Sanchez is an expert in the digital marketing field. He's considered one of the best in the realms of social media marketing. He runs his own media marketing agency called August Marketing – an agency focused on paid advertising and social media management.
Sebastian Sanchez discusses a variety of topics surrounding digital marketing amidst global lockdown including what he's up to during lockdown, advice to millennials and more.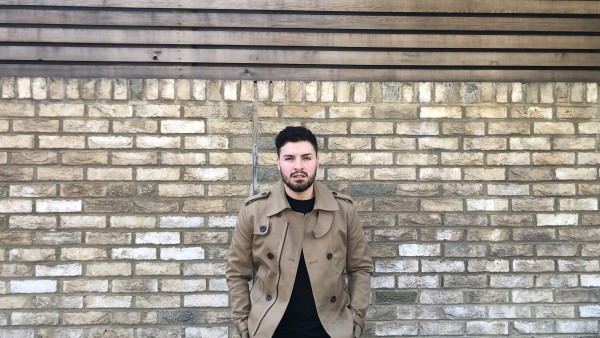 Tell me about your background
"I am a 25-year-old business owner, I run a digital marketing agency that helps businesses drive results through digital advertising and social media. I learned all of this through experience and courses. I graduated from the university with a degree in Marketing, but went into retail banking as my first job, hated it. Then I had the opportunity to work in a 9-5 for an events marketing company, was there for just over 2 years and got the idea of starting my own agency. I always had in mind starting my own business, as soon as the idea broke through, I have not looked back."
What have you been up to during this time?
"Lockdown has been going on for a while now when you think of it from a business mind-frame. As soon as this happened and went into effect, I promised myself that work wasn't going to stop either. Few of our clients put us on hold which in turn meant more time for myself. I decided to use that time for family and to take on new challenges, I started 2 online businesses with a business partner, one unsuccessful and other still on-going, took up 2 courses as I like to keep myself on top of everything digital marketing, but mainly carried on scaling my agency."
What made you so motivated to scale at a time like this?
"At a time like this where the rest of the world would normally go into defense, I told myself I would take the offensive strategy and keep growing. I knew spending more time at home would mean it would be easier for me to procrastinate, I made sure to use my working time efficiently and family time efficiently, giving 100% to both work and my wife and newborn."
The best piece of advice you would give to Millennials?
"Our great-grandparents used to tell our grandparents how to make money, our grandparents did the same to parents and our parents now doing it to us but it did not work. The world has changed. Maybe it is time to do things differently?"
Why has it been different for Millennials with the opportunities?
"Have you ever seen a graph of how fast technology grows? The exponential growth is insane and immeasurable when it comes to the upward-pointing arc. There is a strong power in that, and most Millennials have not tapped into it. Those people do not realise the power that we, as Millennials, really hold."
In two sentences, give the Millennials viewing this some motivation.
"From one millennial, who is still not big, but keeps pushing, keep looking for what it is you are good at and understand that other generations are looking to us for the advice now. Use this information and opportunity to grow and achieve what you've always dreamed of achieving."
Media Contact
Company Name: August Marketing
Contact Person: Sebastian Sanchez
Email: Send Email
Phone: +447480301254
Address:Fulham Road
City: London, SW65SB
Country: United Kingdom
Website: https://www.august-marketing.co.uk/growyourbusiness