Great Sedona Properties Available from Local Real Estate Professional, William Hamburg

April 24, 2020 – The peace and quiet of Sedona is umatched. Owning a home in this small region in Arizona means beautiful views of the red rock, plenty of sunshine throughout the year and serenity not fond elsewhere. Real estate agent and digital marketer William Hamburg has been living here for over 30 years, making him among the most trusted property agents for Sedona residents.
William combines his property business with great marketing skills in the digital space, setting him apart from other real estate professionals. His love for the outdoors, meeting new friends and passion for travel means he knows exactly what buyers and sellers want. Sedona residents looking for a new home will find their dream home easily once they get in touch with William.
Sedona offers a variety of homes in many styles and sizes. Some are minimalist with all-round comfort. There are luxury homes too in Sedona, and buyers can ask for a dedicated team to show them around throughout the week. The regions include West Sedona, Uptown, Oak Creek and the Village.
"I was born in the Caribbean on an island off the coast of Belize when my parents were on vacation and have lived in Sedona ever since we got back. I truly believe that Realtors are the ambassadors of the American Dream, and it is my duty to help you find the home of your dreams."
William uses his outstanding digital marketing skills to his advantage. He is a third generation real estate professional, taking inspiration from his grandfather William Kind Hamburg, who was active in developing Sedona in the early 1960s. William's wife Lena is from Switzerland and together they enjoy traveling, learning new languages and making organic chocolates.
William Hamburg welcomes property buyers and sellers, and takes great pride working for Sedona home buyers and ensuring they find the right home for sale in Sedona.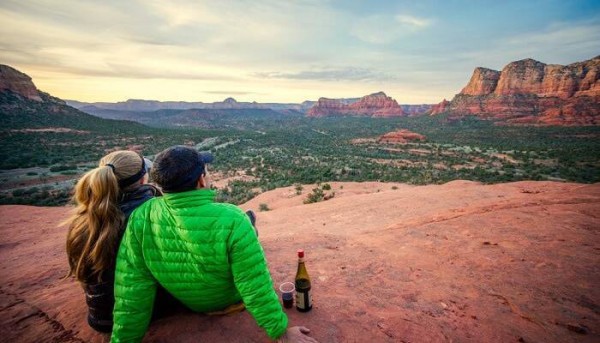 For more information, please visit: https://www.owninsedona.com/
Facebook: https://www.facebook.com/pg/owninsedona/services/
Instagram: https://www.instagram.com/owninsedona/
Yelp: https://www.yelp.com/biz/homes-for-sale-in-sedona-sedona
Media Contact
Company Name: Own in Sedona
Contact Person: William Hamburg
Email: Send Email
Phone: 928-323-0031
Address:3150 W State Rte 89 A, Ste 4A
City: Sedona
State: AZ 86336
Country: United States
Website: https://www.owninsedona.com/sedona