J.T. Hiskey is bringing the good vibe with his latest Hip Hop single "Let's Ride"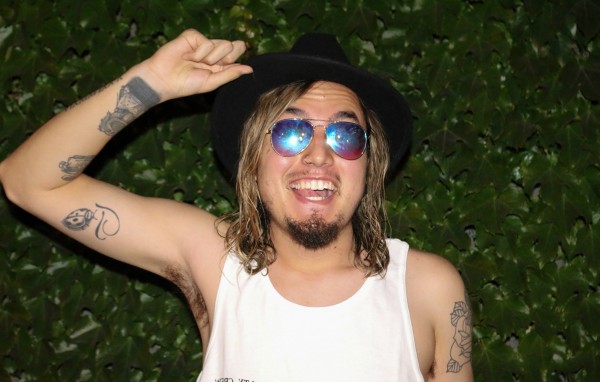 Music has the power to spread a positive vibe around and make its listeners get emotional and mental relief. This is an aim of 22 years old John Taylor Hiskey from Salt Lake City, Utah who through his music wants his audience to feel positive. His songs create positive aura around the listeners and instill in them love for the humans and this world. His latest release, "Let's Ride", is a magnificent presentation of this ideological aspect of his character and what he carries all through.
"Let's Ride", is a punchy and explosive song having fantastic visual elements and released in the form of a music video. It is his first Country song that has created a new statement on his musical journey so far. The song is fresh and insightful, setting a higher standard in comparison to his earlier lyrical performances.
At a very young age, he has become quite a success creating headlines and generating a massive number of fans. He has appeared in many mainstream media including getting featured on the world-famous "Tonight Show with Jimmy Fallon" back in 2018 and toured with Afroman and Water Taxi. It is his diversity that makes him set apart than the rest and those who like Machine Gun Kelly, XXTENTACION, or classic acts like A Tribe Called Quest, should never miss listening J.T Hiskey's numbers.
He has been mentioning a lot about his latest project on Instagram which has created a lot of stir among his fans. Considered as a spider-man fanatic, his new project is a wonderful display of this spider's intensity and power.
There is an element of realness in his lyrics stimulated by his willingness to make the listener's life reinvented and better through his music. He recently released his music project "Making Hisktory" featuring multiple tracks, that he's been working on for so long. He got this name from one of his fans way back on Twitter. It is a beautiful amalgamation of his remixes, freestyles, and new tracks, which he claims is one of the favorite projects.
Music had always been a pertinent part of his life. He had started rapping when he was in high school at Highland High home of the Rams in Salt Lake City, Utah. After that, he did a couple of assemblies and later got a chance for stage shows. His hit single "You're My World" was released in April 2017. Everywhere he went; people would tell him "you're my world". This is a magic that he has created through his musical venture.
J.T Hiskey is a musician of his own making and an artist to keep an eye on for he continues to leave his incredible mark through his electrifying and message packed music.
Listen to his Let's Ride streaming on Youtube.
Media Contact
Company Name: EN Records
Contact Person: J.T. Hiskey
Email: Send Email
Country: United States
Website: www.instagram.com/jthiskey/