South Jersey artist Malcolm Parrish aka Joey Luxx releases new up-tempo musical project "Warm Up"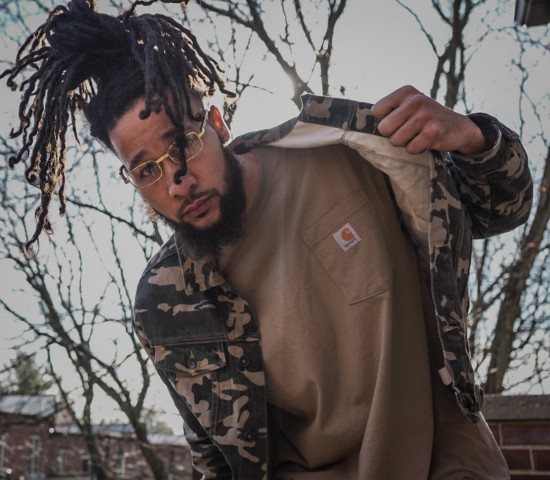 Malcolm Parrish, popularly known by his stage name "Joey Luxx" is a South Jersey-based talented Hip Hop artist, who recently announced the release of his new musical project "Warm Up". This album is an expression of the artist's emotions in a fun up-tempo manner, and reminiscent of the artists like Post Malone, Pnb Rock, and Curren$y. The project featuring two songs "Designer" and "Money Dance" showcase his versatility as an artist and act as his "warm-up" to the music scene, after spending the early years of his life working hard to become a professional basketball player.
The artist states, "At the time of releasing "Warm Up" I had about 50 songs, I choose 2 and decided to drop those to make that transition from athlete to an artist." Thanks to the guidance of his rapper siblings "Aye", "Meech" and brother Darren, Joey quickly became an expert in the musical field. New to the Industry Joey is looking to captivate audiences and share his art with the world.
While playing basketball in college in 2017, Joey Luxx realized his love for music and finally he put music at the forefront in 2018, with the release of his debut single. Music quickly became a burning passion for him, as he started exploring the different genres of Hip-Hop, R&B, and even a little bit of Rock. "Music kind of filled the void that sports couldn't any more", adds the artist. At present, Joey is into making melodic rap and R&B.
His musical journey so far, has been pretty rewarding and his friends and family have been supportive throughout. Joey has worked hard to discover his unique style and master his craft over the years, which is evident in his latest project, where he shows remarkable songwriting skills and smooth vocal delivery.
Sending a message to his supporters, the artist states, "You guys are the reason I keep going and the reason I can create. Keep being great and keep inspiring. Without you I wouldn't be able to do what I do. Stay Fly!"
Joey Luxx will also be dropping another project "First Half" in the coming months. He says it'll be a rollout project that will show how much he has grown as an artist.
Listen to Joey luxx's music on all streaming platforms through this LINK.
Media Contact
Company Name: Joey Luxx
Contact Person: Malcolm Parrish
Email: Send Email
Country: United States
Website: www.joeyluxx.com/