Dive into ecstasy with Lavy's debut single "Cause She Bad Tho"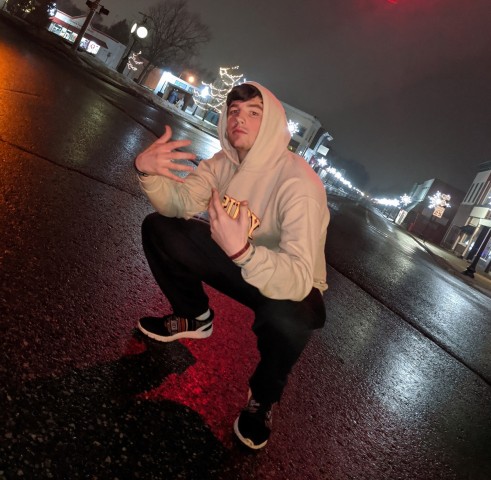 Originally from Michigan, Lavy is a self-taught artist who has learned everything himself, from engineering to production. 18 years old Lavy is a young, talented, and multifaceted artist, who is a writer, producer, engineer, and recorder, and plans on opening his recording studio in Michigan soon.
Lavy has been creating music since he was as young as 14 years old, but now, at the age of 18, he finally has decided to showcase his talent on a bigger platform to the world, therefore, he released his debut track "Cause She Bad Tho" a few months back. The 2 minutes and 42 seconds long track is created with the intension of simple listening, with no big motives and stories behind. "Cause She Bad Tho" is a powerful yet soothing track, filled with zeal and catchy beats. This track could be considered as a great official opening for Lavy in the world of music.
Lavy has 20,000 total streams across all platforms and around 100 monthly listeners on Spotify, but with great devotion and dedication, Lavy is certain to reach a wider audience in the months to follow.
Lavy has always been passionate about music that has made him a devoted listener of all genres and varieties of music. "I have been a very avid listener of all genres and varieties of music my whole life, so that helps. A lot of my inspiration comes from the 70s & 80s rock star era. I look up to a lot of artists, including, Cal Scruby, Childish Gambino, Kurt Cobain, Green Day, and many more", says Lavy, talking about his musical inspirations.
Lavy's music style is mainly hip-hop, with a touch of pop and R&B in his songs. He is further working on an album that he plans on releasing in late 2020 or early 2021, which is going to be a huge leap for him. He looks forward to receiving as much love and appreciation for his future work, as he has received for his current work. He has a lot more in store for his listeners, which he is ready to be released soon.
Lavy is thankful to everyone who listens to his music. In just a few months, his music has taken incredible leaps in terms of quality and replay value and is only going to grow more with time.
If you are looking for a track that is lively, light, and unique, with great music, "Cause She Bad Tho" is the right song for you.
Listen to Lavy's debut single "Cause She Bad Tho" on Spotify.com.
Media Contact
Company Name: Lavish Entertainment
Contact Person: Lavy
Email: Send Email
Phone: 231-384-5788
Country: United States
Website: www.instagram.com/lavy.sam/