Marcelle Elmore is the talented new Hip Hop artist to watch out for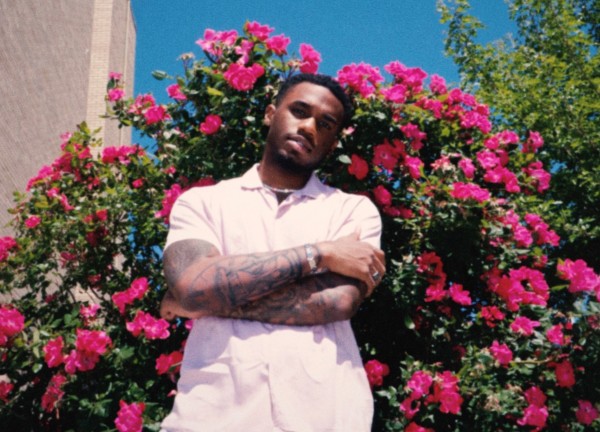 Born in Clarksville, Tennessee, Marcelle Elmore is a talented, 22 years old Hip Hop artist, passionate about creating great music. He currently released his latest EP "Summer Sounds" on SoundCloud, a beautiful collection of 3 astounding tracks including- "Fine Wine", "Games We Play", and "Cross Country". The EP "Summer Sounds" is all about ardent and warm vibes and is Marcelle Elmore's first-ever music project. He wanted to give listeners a variety of sounds that they can listen to, combining dance elements with upbeat rap.
"Fine Wine" is the first track of the EP and is all about catchy beats that will make you want to get up from your chair and dance your heart out. The second track "Games We Play" is a soulful track with soothing yet captivating beats, along with mesmerizing vocals that will make your day a little less stressful, and a lot more soothing. "Cross Country" is the last track on the EP and is another one with energetic bass, which will drown you completely into its eclectic beats. The EP is a complete package of 3 power-packed songs, which the listeners are loving already.
"I want to drive in the music industry as an artist but in time I would love to create a record label called Nostalgic Soul Records to bring back old sounds of music and revamp them to today's standards. I love music and the process of creating it. I'm highly inspired by artists like Notorious B.I.G., MF Doom, Pusha T, Jay- Z, and Kanye West", says Marcelle Elmore, talking about his passion for music.
Music has always been a part of Marcelle Elmore's life since his childhood, as his father introduced him to soul and hip-hop when he was very young. He feels that music has a healing power that has helped him get out of difficult times in his life in the past, and he wants to do the same for others with good quality music.
Even though Hip-Hop & rap is the music style in which Marcelle Elmore is most comfortable right now, he also wants to dabble in Boom Bap/Old School and even some R&B down the road. He wants to become a versatile music artist. He decided to pursue music as his career since March 2020. At first, Marcelle Elmore wanted to only produce beats but later decided to give singing a chance.
Marcelle Elmore wants to convey his fans that it is okay if no one supports you on your journey to your dreams, if you are passionate about something, no one can ever stop you or bring you down.
Listen to Marcelle Elmore's latest EP "Summer Sounds" on SoundCloud.
Media Contact
Contact Person: Marcelle Elmore
Email: Send Email
Country: United States
Website: soundcloud.com/marcelle-elmore/