How to drive through test amid coronavirus pandemic?
What should you know about Coronavirus Drive-through Test? Where can you get a Drive-through Test neay you?… Drive-thru testing for coronavirus was first implemented in South Korea and quickly adopted in other countries. It can be done in people's own car, free from the disinfection process, the detection efficiency greatly improved
Video Link: https://www.youtube.com/embed/HShDrqIdo7I
What is Drive through Test?
It is reported that one of the reasons for the control of the Korean epidemic is the strong ability of virus detection – Drive-through Test, and this created method has been emulated by many countries, such as America, Britain, Germany and so on.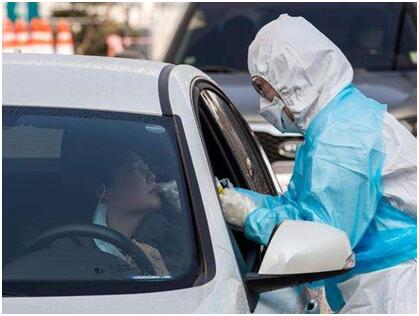 Why people prefer "Drive through Test"?
Doctors of a testing center in Korea said that when people go to hospital to have a routine test, in order to avoiding cross-infection, they have to enter a waiting room to make a disinfection. But Drive through Test can be done in their own car, free from the disinfection process, the detection efficiency greatly be improved. In a word, it is a safer and more convenient way for people to test.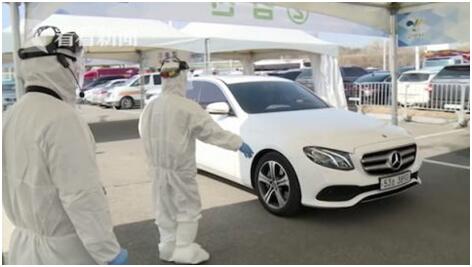 Where can we get a coronavirus drive-through test near us?
Alaska coronavirus drive-through testing
Alaska coronavirus drive-through testing is underway in Anchorage for people with a referral from their doctor. It's located at the corner of Lake Otis Parkway and E 42nd Ave.
Alabama coronavirus drive-through testing
Alabama coronavirus drive-through testing is taking place at Northeast Alabama Regional Medical Center, the Health Plus Fitness Center,UAB Medicine, DCH Regional Medical Center, Scottsboro Health Center, Dallas County Health Department

Arizona coronavirus drive-through testing
Arizona coronavirus drive-through testing began this week through the Banner hospital system. Testing is available by appointment only, and you can only learn the exact location of one of the four sites if you're eligible for a screening. There are three in the Phoenix area, and one in the Tucson area.
More information about the location of testing center please click: https://www.tomsguide.com/news/drive-through-coronavirus-testing-locations-where-to-go-in-your-state
What problems will we meet by driving through test?
With this useful way has become more and more popular, the following inconvenient points as followed.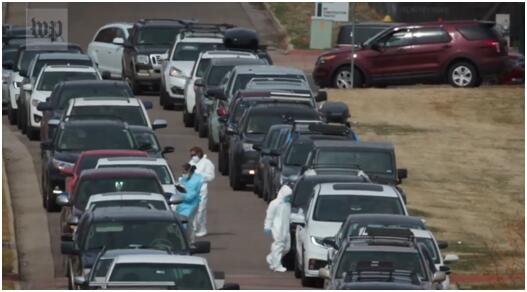 1. The far distance makes doctors waste the time to tell the relevant information
2. The limited space makes traffic jams
3. The delayed of information makes the waiting people more anxious
How to do a better Drive-through Test with Fm transmitter?
"Special times require special solutions", according to the facts we found above ,we sincerely suggested that the testing centers can find a efficient way to solve this problem, for example, we can use a machine, which can transmit our voice to the waiting people's car.
What's the magical invention? It must be no stranger to you – Fm Transmitter. With which, the testing center's voice is converted by microphone to electrical signal and input into the FMUSER FU-DTT50 transmitter. There the electrical signal turns into a RF signal of 91.3mhz before going to the broadcast transmitting antenna by way of a 50Ω cable. Finally, the antenna converts the RF signal into a space wave covering an area of 500-1km.
We can hear the voice of the testing center and wait for the testing result just sit in the car by turning on the radio and tune into the frequency into 90.1MHZ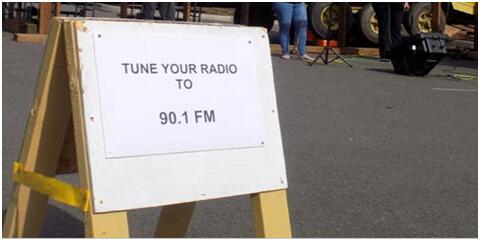 In this way, the testing centers can keep the order of the traffic efficiently and avoid unnecessary traffic jams. And it can also help doctors to save time and let people feel more secure.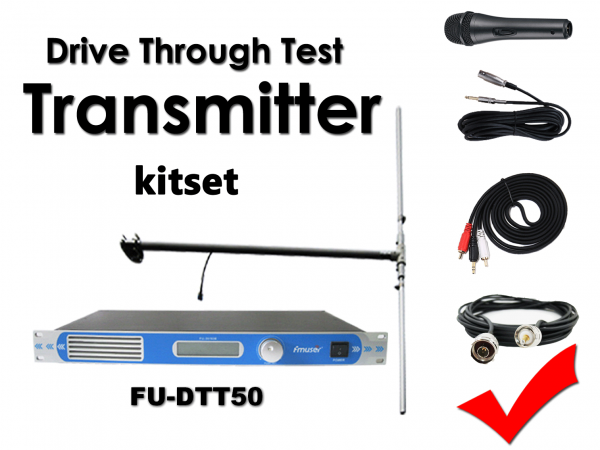 Media Contact
Company Name: Fmuser Drive through Test
Contact Person: Zoey Zhang
Email: Send Email
Phone: +86 18319244009
Address:Room305, HuiLanGe, No.273 HuangPu Road West, TianHe District
City: Guangzhou
State: Guangdong, 510620
Country: China
Website: https://fmuser.net/content/?557.html