First cousins Jumpman DonDon & D.Q. are ready to create a buzz in the Hip Hop music scene, with their latest release "Hell Yea"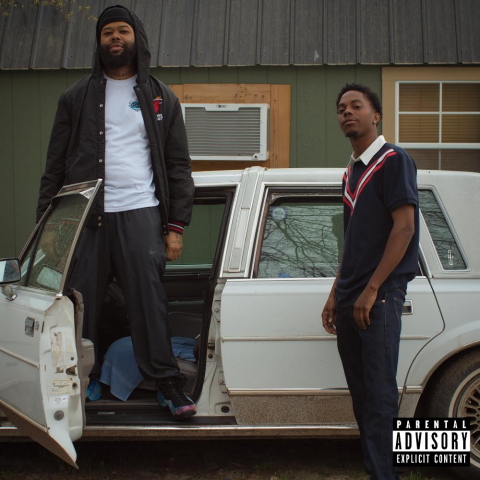 Jumpman DonDon and D.Q. are first cousins and music partners, from Greenville, South Carolina, who have recently launched their new music video "Hell Yea", from their upcoming project "Mud Cousinzz" to be released on June 12th. The title of the project reflects their bond as brothers, who have grown up and been through a lot of stuff in life together. Even though their family and friends are not very supportive of having a 'music career', the two push each other to pursue their common passion for music. They are also highly inspired by the old-school rap artists such as "Outkast", "Goodie Mob" and others from the classical music era.
DonDon and D.Q are rapidly paving their way through the music industry by bringing fresh new sounds in their Hip Hop and rap music. Their southern Crunk sound combined with both classic and contemporary beats and rhythms creates a euphonious combination that the fans love. "We just make sure we have fun with every single track we record because we know if the energy isn't right the music won't be", says DonDon.
The talented artists have been playing together since their teenage years but they only decided to make music professionally, about two years back. "It was just for fun for me but D.Q started taking it seriously and individually released 2 projects a few years ago. After that he took a long break from the music scene because it's a lot harder to push through with the music in our area", adds DonDon talking about their journey so far.
DonDon finally decided to take music seriously and collaborated with his brother D.Q. to work as a duo. Their understanding of music and chemistry shines through in their latest single "Hell yea" and makes one wonder of what else the rapper duo will bring next to the table.
Sending a message to the readers, DonDon states, "Expect to see and hear a lot from us. Also, we hope to inspire anyone and everyone to chase the things they believe in no matter who tell them they can't do it."
Listen to the single "Hell Yea" on YouTube and Spotify.
Media Contact
Company Name: Y.G.H. Tha Empire
Contact Person: DonDon
Email: Send Email
Country: United States
Website: open.spotify.com/artist/6kTf52CrFgv0GMIcdTrHz3?si=m5VXHakFRiuh4BHqjJ1PKg