Juan Velasco offers sure-fire tips for skyrocketing revenue in his new book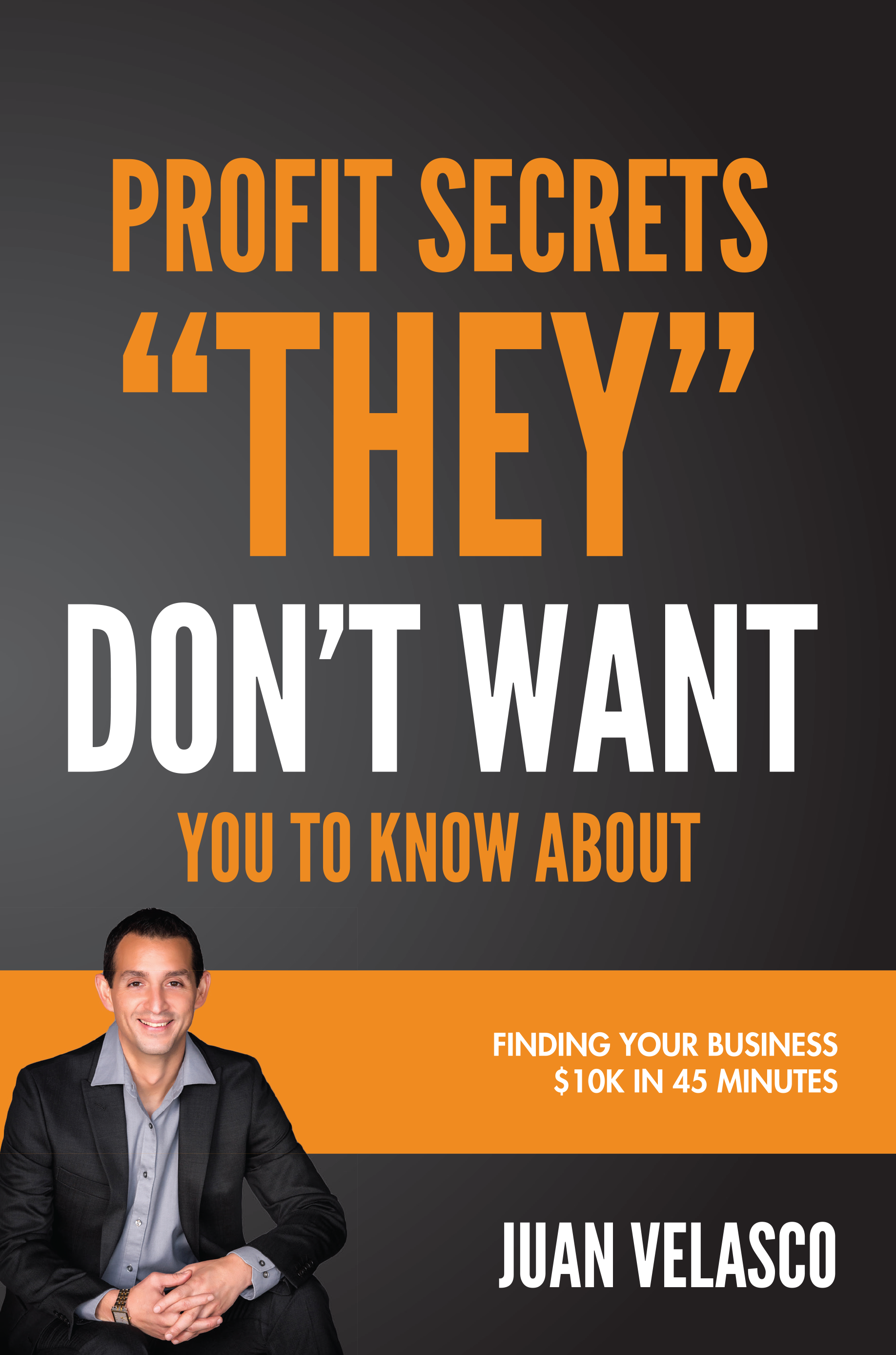 Small Business Growth EXPERT, Juan Velasco, launches a sales guide titled "The Profit Secrets They don't want you to Know about," where he unveils secrets to help small businesses generate $10,000 in additional revenue without spending one cent.
Juan Velasco recently launched a book titled "The Profit Secrets They don't want you to Know about" as he continues in his pursuit of helping small businesses in different parts of the world effectively reach their target audience and grow their revenue. In the book, Juan shares his wealth of knowledge and experience garnered over the years as he helped several small businesses in different categories to grow their revenue and profit.
Small businesses and their owners have not had it easy in these uncertain times as they struggle with several challenges, including inadequate funding and relative inexperience. These challenges are often reflected in their numbers as they find it difficult to compete with big names in their niche and sometimes only manage to break even. However, Juan Velasco has seemingly found the Holy Grail to sales generation, particularly for small businesses, helping them to leverage relatively affordable yet effective sales generation tools and strategies such as lead generation.
Juan has a track record of helping small businesses grow and aims to offer his knowledge to businesses, detailing them in easy-to-understand steps in "The Profit Secrets They don't want you to Know about." The book is currently available on Amazon and contains 8 unique strategies that Juan has used to help businesses generate as much as $10,000 additional revenue in a relatively short while. The book is coming at the best possible time, considering the effect of the COVID-19 pandemic on businesses, especially with small businesses struggling to survive.
Unlike many sales generation guides that require business owners to break the bank on different marketing strategies, Juan ensures that entrepreneurs do not have to spend ad dollars to get their desired sales figures. In addition to providing business owners with effective digital marketing tips to help drive sales, Juan also offers tips on how to avoid common mistakes that small businesses make.
Juan is the founder of Scale My Profits, where he offers a 45-minutes presentation, helping business owners to generate between $10,000 and $50,000 in additional revenue without spending a cent in marketing or advertising. He is also a contributing author at The Six Figure Coach, where he highlights small business success stories using these strategies.
For more information about the recently launched book and other innovative marketing solutions from Juan Velasco through his business, Scale My Profits, please visit – https://scalemyprofitsacademy.com/. Juan also has a relatively strong presence on social media and can be found on Facebook and YouTube.
Media Contact
Company Name: Scale My Profits
Contact Person: Juan Velasco
Email: Send Email
Phone: 619.992.0102
Address:PO BOX 130301
City: Carlsbad
State: CA 92013
Country: United States
Website: scalemyprofitsacademy.com/