Thought leaders from various industries describe how to execute ideas successfully in the "Ideation Podcast" by Charles Lee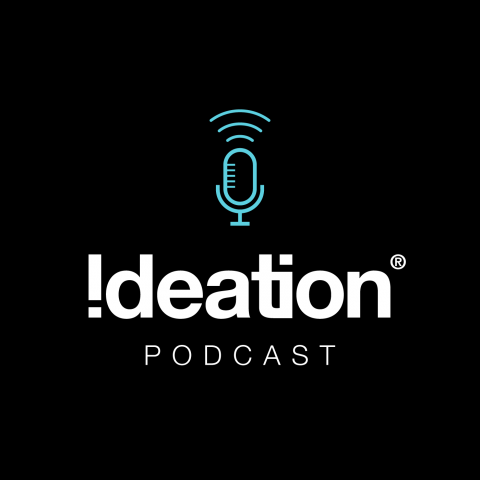 If you are someone that has a lot of amazing ideas going on in your mind but don't know how to execute them, then "Ideation Podcast" is just the right place for you. This podcast is specifically created to help people put their ideas ahead through better implementation.
The podcast "Ideation Podcast" is hosted by Charles Lee, Founder, and CEO at Ideation, which is an idea execution company that helps executives and brands scale their business by achieving clarity. He started the original "Ideation podcast" in 2016 and had to stop due to some unforeseen situations. He has re-launched the podcast in the previous month, carrying forward two episodes from four year back and now releasing two episodes per week in the revamped podcast.
In each episode, different guests are summoned, who are thought leaders in multiple industries. They share their experiences and stories about how they implemented their ideas that led them to the path of success. As for now, there are 10 episodes to the podcast "Ideation Podcast", with the first episode being aired on November 2, 2016. This episode features Seth Godin, who discusses how entrepreneurs can discover their purpose in life, habits for success, how to make the right decision with practice, and many other topics.
The other episodes of "Ideation Podcast" include guests like Vijay Kumar, innovation consultant; Bryan and Shannon Miles, Co-Chairs, and Co-founders of BELAY; Michele L. Sullivan, Social Impact Advisor and former President of Caterpillar Foundation, along with many other reputed names.
"I'm fortunate to work with a phenomenal team of idea-makers at Ideation. We specialize in translating and integrating complex strategic plans into practical day-to-day implementation. Our reputation centers around our ability to articulate clarity for innovative ideas, design remarkable brand stories, and provide creative solutions & support for execution", says Charles Lee, expressing his gratitude towards his team for working very hard.
Another interesting episode of this podcast was aired on May 1, 2020, where the host Charles Lee, along with Travis Mason highlights the top 10 Meta trends emerging from 2020. This episode talks about all those trends which despite the COVID-19, have continued to press ahead to help shape what the world might be like in the months and years to come.
The latest episode of "Ideation Podcast" was released on May 29, 2020, where Xavier Ramey, CEO of Justice Informed, LLC, a social impact consulting firm based in Chicago, IL is invited. In this episode, he shares his thoughts on public policy-informed Corporate Social Responsibility, challenges and opportunities in diversity, equity and inclusion efforts, the power of civic engagement, and equity-focused philanthropy.
Charles Lee believes that the idea alone cannot change anything, but a smart infrastructure, the process for implementation, and a committed and hardworking team are necessary to bring any innovative idea to life. This is what he tends to deliver through his podcast "Ideation Podcast".
Listen to the "Ideation Podcast" now on Apple Podcasts.
Media Contact
Company Name: Ideation
Contact Person: Charles Lee
Email: Send Email
Country: United States
Website: www.theideation.com