5 Resolutions For The Energy Sector According To Expert Think-Tank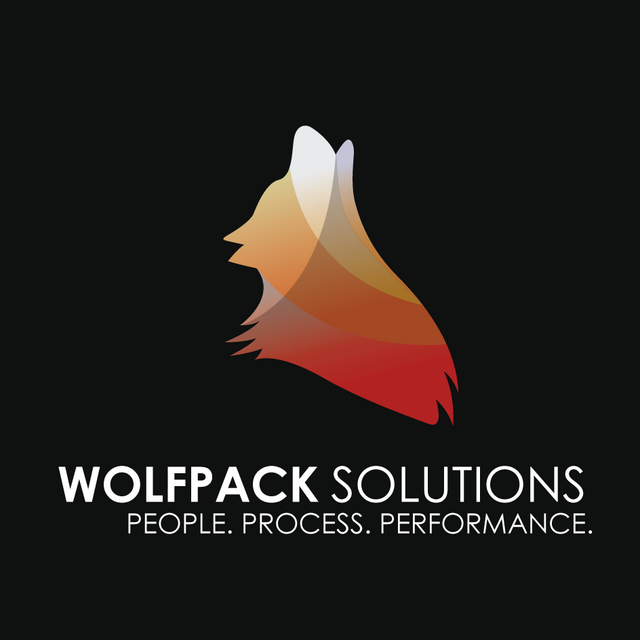 The world has changed dramatically since the outbreak of the pandemic Covid-19 in December 2019 causing widespread loss of human lives and collapse of economic activities. This has impacted all the major industrial and business activities; and the energy sector is no different. Post Covid -19 world will be different in terms of new challenges and success will come to those who adapt a new vision of growth and survival.
Earlier this month, an expert think tank was arranged online by Wolfpack Solutions' CEO and industry visionary Kelly Bone, co-chaired, by industry experts Dwyann Dalrymple and Lori Dalrymple of AOC Skills with the theme "Challenges and Opportunities of Upstream Business / Oil & Gas Industries post Covid-19" . What needs to change to survive this crisis, and why companies that don't make these adaptations are guaranteeing their own extinction
"This is the most important time for the petroleum industry. It's the biggest Pivot we are called to do. This downturn is like no other. If our sector and its partners are to survive and thrive our industry must behave and act differently into the future. We need to consider people, new business models, repurpose and develop new technology, economics and innovation. And this is why I called on the most influential leaders of our industry to build out the blueprint for success!" says Kelly Bone, CEO of Wolfpack Solutions.
Experts from the Middle East, Africa, India, Australia, Europe, and the Americas came together and made some fascinating discoveries and bold predictions of where we're headed. Here they are: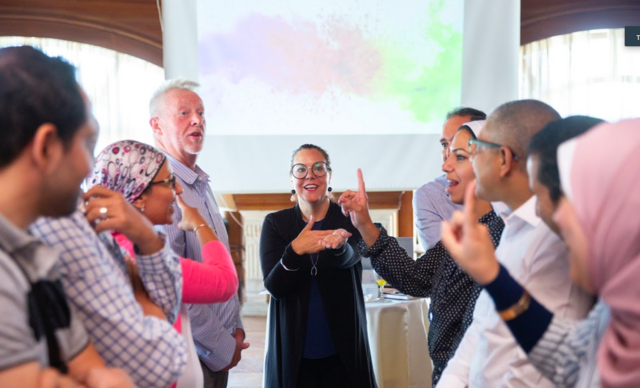 People – The Gig Environment is Entering Energy
Disciplines such as Geoscience, Petroleum Engineering, Drilling, Reservoir Engineering, Process Engineering etc. are highly skilled based and takes years to develop the skillsets and can't be bought off the shelf like other manufacturing industries. It is critical to retain the talent from these fields for the survival of the Industry in future.
However in order to cut the cost at the same time not to lose these talents, one can evolve into a freelance working model in oil and gas, where the majority of the workforce converts to a consulting model and advertises their services through networking and online marketplaces. While predictions that 50% of the workforce would be freelancers by the year 2027 seemed outlandish only a few months ago, in a post COVID-19 world, that statistic seems conservative. The leader in this project-based employment model is the Energy HIIVE, owned and operated by Wolfpack Solutions' CEO Kelly Bone and Global Entrepreneur Michael Graziano, along with a team of industry influencers. Together they have created the industry's first ever gig solution accelerated during the current downturn.
Technology – Speed of Information Propagation will Require More Security
Cost effective state of art Technology is the key for survival in Oil and Gas Industries in an economically challenging time. More and more emphasis on AI, Machine Learning, Data Analytics, smart instrumentation, robotics, automation, advanced drilling techniques, intelligent pipeline with surveillance etc. etc. will start leading the campaign in the sector.
Economics – Volatility to be Expected Moving Forward
The world economy is already in recession. This pandemic is likely to cause a cumulative loss to global GDP around USD 9 trillion in two years by 2021 as per IMF. With no encouraging results from OPEC + countries in recent time, coupled with less demand and adequate supply of oil in the market, the price is likely to maintain a plateau for next 2 years.
"We shouldn't expect a 'V' shaped recovery. We should expect more of a "roller coaster" shaped recovery" says Bone. Think-Tank experts anticipate that the price for benchmark Bent crude will remain low, around USD45/50 a barrel for the next 2/ 3 years and this might adversely affect midsize independent and service companies to be in business.
Business Models – Ditch the Brick and Mortar
Conventional business model of Oil & Gas industries is likely to see a transformational changes as how best to do the business. The concept of shared services to optimise the Capex and Opex might be a game changer.
Companies have been given enough time to meditate on overhead and having a big flashy office may no longer be in the cards. The industry could instead evolve to the co-working space model. "Independent contractors could be hired on a project-by-project basis and have a desk space to use and hang their hat while they work" says Bone. However, they may be working next to a graphic designer or gaming coder, as the workspace would be owned and managed by a third party, and not the hiring oil and Gas Company. "This new reality could also present opportunities to outsource services. With the rise in mobility, we'll need policies, precautions, and maintenance that we have never needed before," says Bone.
Diversification to renewables is another emerging business model for many Oil & Gas Companies and we expect big investment once the oil price is corrected and recovered.
Innovation – Outside the Box Thinking on the Horizon
Innovation has always reduced the risk in Oil & Gas business. During the slowdown process , while majority companies put a pause on innovation to reduce the cost , a section of companies find this as an opportunity and never shy away from investing in innovation and that's a success mantra for survival in difficult time. The application of AI, ML, Cloud computing etc. have already started showing some encouraging results in geoscience data evaluation in terms of quality and speed and this is to be replicated in other areas of Oil & Gas technology.
"With an open source human capital model, cloud computing, and Artificial Intelligence all working in harmony, we could witness an ideas exchange like never before in human history. Great advancements are on the horizon for the energy sector" says Bone.
"We have lived through other downturns and our business is a cyclical industry, the question we need to all be asking is what have we learnt from the past?" Over the next few months Wolfpack Solutions CEO Kelly Bone will be running focused Oil and Gas Think Tank sessions around each of the predictions. Bone will be drawing in top experts to mastermind the issues, solutions, and future opportunities for the industry. The ultimate goal for Bone to achieve is the release of a step-by-step blueprint of proven models from outside the industry for the sector to consider as they stabilize and continue to thrive as businesses. This initiative is bold and yet critical to the survival of many energy businesses.
JOIN THE MOVEMENT! Should you wish to join this initiative please contact Wolfpack Solutions by visit their website and applying for your participation today: www.wolfpacksolutions.ca
THINK TANK EVENTS — REGISTER TODAY! Spaces limited. JOIN THE CONVERSATION!
Register online at www.wolfpacksolutions.ca
1. PEOPLE: May 30, 2020 @10AM EST [recording available]
2. TECHNOLOGY: June 13, 2020 @ 10AM EST
3. ECONOMICS: June 27, 2020 @ 10AM EST
4. BUSINESS MODELS: July 11, 2020 @ 10AM EST
5. INNOVATION: July 18, July 2020 @ 10AM EST
Media Contact
Company Name: WOLFPACK SOLUTIONS
City: Kingston
State: Ontario
Country: Canada
Website: https://www.wolfpacksolutions.ca/