Chicago Company Announces Independent COVID-19 Hazard Assessments & Certification
West Dundee, IL – June 4, 2020 – QP3 ErgoSystems is pleased to announce independent COVID-19 Hazard Assessments & Certification available to both small and large businesses.
QP3 COVID-19 services (https://qp3ergosystems.com/covid-19-best-practices/) include third-party Hazard Assessments (recommended by the CDC), and Certification Audits for companies in all industries including travel, hospitality, food service, distribution, manufacturing and offices.
The QP3 COVID-19 Certification Audits and Hazard Assessments apply best practices from the CDC, EPA, OSHA, and Canadian Occupational Safety and Health. These are among the most thorough and robust COVID-19 audits available and have been developed by seasoned experts in Environmental Health & Safety, Industrial Hygiene, Public Health, and Healthcare.
A recent survey conducted for the U.S. Travel Association found that about 20% of people "need some sort of assurance" before they will stay in a hotel, and 12% need assurances before visiting a retail store.
Tim Pottorff, Principal at QP3 ErgoSystems, says "We developed a product that is flexible and affordable to help smaller business bring their customers back, but also robust and thorough enough to provide value to large corporations as they seek to assure employees, visitors and guests that they are safer. Our COVID-19 hospitality audit is more thorough than the internal assessments developed by leading casinos, hotel brands, hotel management companies, and hospitality trade associations."
"Businesses that score 90% or better on our COVID-19 Best in Class Certification audit will receive a digital certification badge for placement on their website, a six-inch by six-inch window sticker for their front entryway, a custom plaque, and listing on our "COVID-19 Best in Class" roster."
Pottorff goes on to say, "In a social media survey we conducted, we learned that over 85% of people would be more likely to do business with a company that implements internal best practices, or is certified by an outside third-party for COVID-19 best practices." Interviews with the general public also hold this to be true. "A COVID-19 certified business would provide some peace to me in public environments, and would also make a difference when I am choosing between two similar products or services," Jay R.
Contact Tim Pottorff, Principal at QP3 ErgoSystems at (847) 921-3113, or via email at [email protected]
For more information, visit: qp3ergosystems.com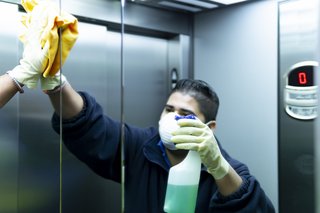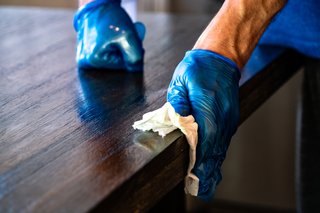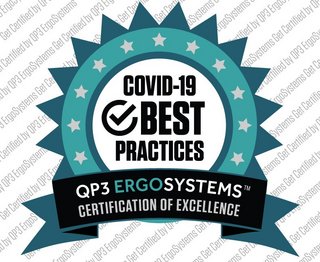 Media Contact
Company Name: QP3 ErgoSystems LLC
City: West Dundee
State: IL
Country: United States
Website: www.qp3ergosystems.com