Dive into heartfelt music with artist Deluxion's latest tracks "Miss You Tonight" and "Madre"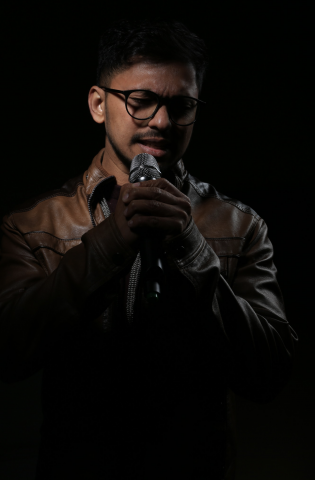 Having started his career as an actor and movie director in the industry with no virtual experience, Deluxion's acting career took off right after he entered this line. Born in Sri Lanka, Deluxion has won as many as 7 international film awards for a short film that he directed, and he has earned his name in the industry by acting in the film "Refugees Living Victims".
Deluxion started this year by making and releasing some amazing music pieces for his fans and listeners. He released the track "Miss You Tonight" on Feb 14, 2020, which he says is dedicated to a special someone in his life. This track is a beautiful melody with catchy beats, which instantly engulfs the listeners with ecstasy. His latest song is titled "Madre", which went live on May 10, 2020. This is another piece of art by Deluxion and is about the love for his mother. He released this song on Mother's Day, dedicated to all the mothers around the world to appreciate the love they hold for their children and family. This song is so soothing to the ears as well as the heart that it will for a moment, make you forget about all your worries and hardships and take you to another peaceful magical world.
Deluxion is all set to release his next single titled "IR MAS ALTO", which means to go higher, on the 4Th of July, the American Independence Day. This song is dedicated to all the astronauts and is hopefully going to be a hit just like his other songs.
Deluxion believes that making music is the most beautiful accident of his life as he never expected that he will ever be an artist, but here he is now, showered with love and appreciation by his fans and listeners from all across the state. Life indeed is full of beautiful surprises. He dedicates all his success to his love, who he says has changed his life for good and inspires him every day to move ahead in his career.
"I am not a professional singer, but I am learning new things about music every day. I love the process of making songs, along with my music composer Mr.Mig, who is like a magician in the world of music. He is responsible for making me the artist I am today. He never lets me go until he is satisfied with my singing", says Deluxion, telling about his musical journey.
Deluxion urges his fans to keep supporting him in his journey, and he will continue to make amazing music for them. The way his following is increasing with every passing day encourages him to move forward and create more astounding content.
Listen to Deluxion's songs now on Spotify.com.
Media Contact
Company Name: Andrea Productions
Contact Person: Deluxion Mohan
Email: Send Email
Country: United States
Website: www.deluxionn.com