Jamaican born rapper Midnightview drops new single with eye-catching lyrics
Midnightview is a Jamaican rapper who has been making music for a few years now while being compared to the likes of J Cole, Drake and Jay Z. He is bringing an eclectic mix of various sounds, including the '90s inspired Hip Hop and rock n roll, which is a delight to listen to. The artist has announced the release of his new single featuring unfiltered, in your face lyrics that would grab a lot of eyeballs. From mentioning the Kardashians to rock star Rihanna, the lyrics of this song, are quirky and show a funky side of the artist. Jhene Aiko, Tinashe, Rita Ora, Janet Jackson, and others also make the list of women he dreams about in the groovy new single.
The artist doesn't shy away from exploring unconventional topics, such as monogamy in his latest song. There's a line in the song that says, "There are too many beautiful ladies to just choose one", which subtly questions monogamy and even idol worship. Through his lyrical prowess and powerful vocal delivery, the artist has managed to put out his straightforward opinion and showcase his unapologetic attitude.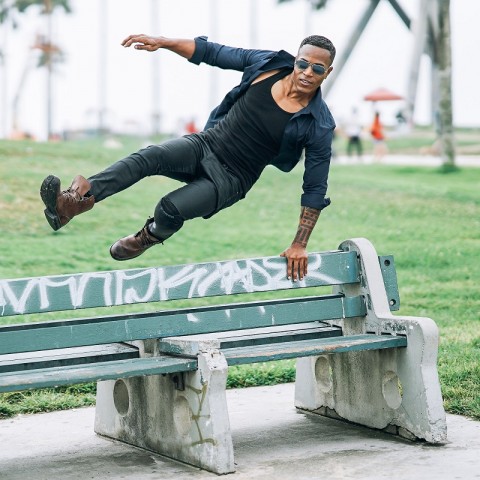 Inspired by the likes of Pink Floyd, Bob Marley, Jay Z and Andre 3000, Midnightview loves to create timeless music that appeals to all kinds of music lovers. He attempts to invent and paint with new colors via sounds. "Right now I'm working on a color called 'Cosmic milkshake'. This will make a lot more sense with future releases", states the artist.
Midnightview started writing music over 10 years ago and got offered a few record deals but didn't take them because they were hindering his creative process. "I quit music every few years and that's why there is a huge gap between my projects, but now I'm in the right mental space to put out the projects I always wanted to", says the artist talking about his musical journey.
Sending an unusual message to his fans, the artist further adds, "I want anyone who enjoys my music to know that we are all living in a computer-generated reality which we control with our minds because we're all Neo. I also want all my fans to know that they all look good in leather."
Midnighview's music is available on all streaming platforms through this LINK.
Media Contact
Contact Person: Toya Ava
Email: Send Email
Country: United States
Website: wearemidnightview.com