Introducing the UFOGlider™, an Indoors, Specially-designed Rubber Bumper Toy for dogs, only found at Ufo-glider.com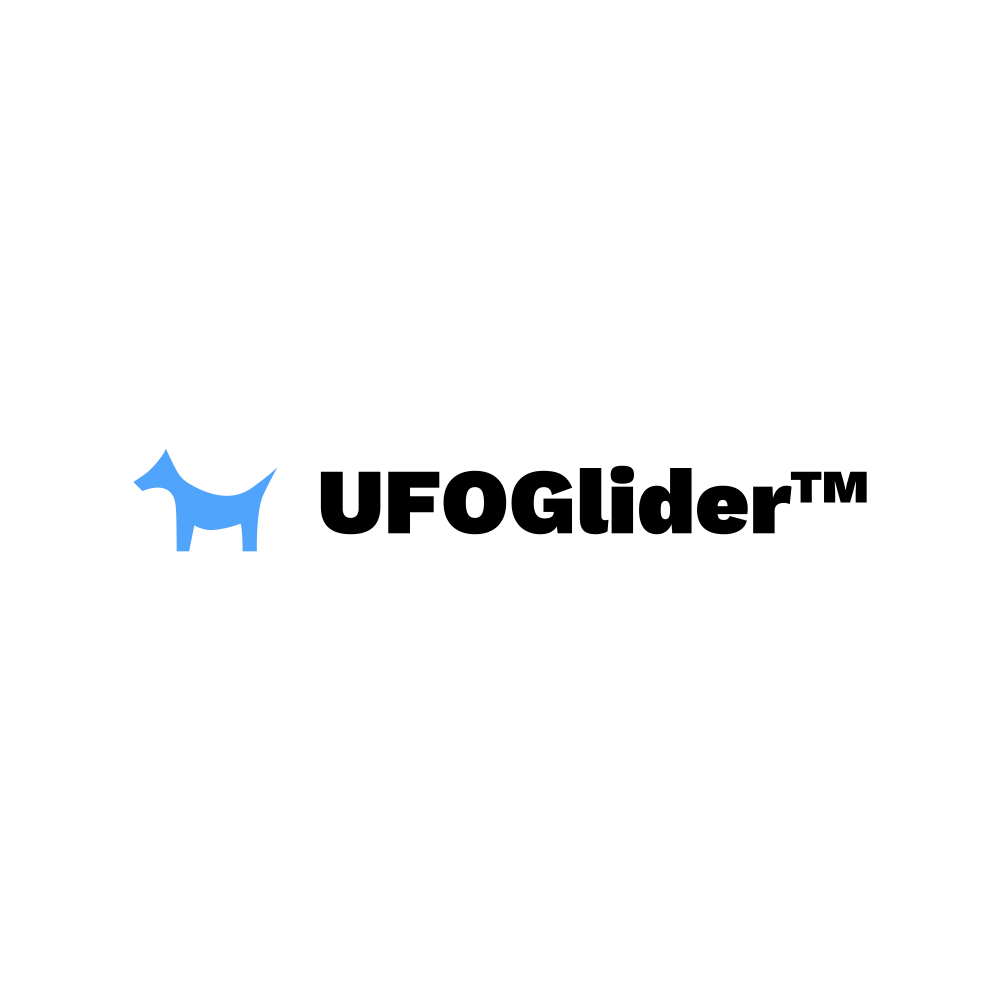 Ufo-glider.com is an e-commerce store solely dedicated to the marketing and distribution of the UFOGlider™, an indoors, specially-designed, flat base, soft rubber bumper toy for dogs to play with.
The toy was designed with a smooth bottom surface which glides across hard or soft surfaces, from hardwood to thick carpets and doesn't bounce up. It's a toy Dogs will find difficult to do without.
The love humans have for the fabled 'man's best friend' is steadily on the increase. According to a pet owners survey, there were approximately 89.7 million dogs owned in the United States in 2017. This is an increase of over 20 million since the beginning of the survey period in 2000 when around 68 million dogs were owned in the United States, and as of 2020, the stat has added a few more figures in an upward spiral.
Consequently, it's clear that we love our fuzzy companions and will love to always see them having a good time out. The built-in squeaker, bright colours and fun pattern of the UFOGlider attracts and excites the dog's natural pouncing urges. Suitable for most indoor surfaces like carpet, tiles and wood, to keep one's pet happy, healthy and safe indoors.
The UFOGlider™ is sponsored by Canine Companions Co. whose mission is to provide all dogs with the best life possible by educating and assisting all dog lovers on an affordable rate. The UFOGlider™ is also endorsed by Amber L. Drake, a world-renowned canine behaviorist and professor of Animal Sciences, as well as the author of numerous publications about dogs.
The water-resistant UFOGlider™ is washable with any soap safe for pets, and unlike other toys of its kind, it doesn't need any battery to power it. However, the toy is not indestructible. Sharp teeth or claws can impair the structure and safety of the toy. Proper supervision is advised when playing with all toys to ensure no accidental swallowing. The store provides a guarantee of 30 days for any damaged goods when received.
The UFOGlider™ has attracted five-star reviews from its buyers. According to Peter Milan: "My dog loves his new toy! Ufo glider helps my wife and I attend to the kids while we put this on the floor and let him play with it for hours! It does keep him active and will entertain as well as drain most of his energy. So far, there have been no scratches or dents on our furniture as mentioned by the website. Great toy for dogs!"
Media Contact
Company Name: Canine Companions Co.
Contact Person: Amber L. Drake
Email: Send Email
Phone: 716-708-7104
Country: United States
Website: www.UFO-glider.com