Metals Company Goes from Strength to Strength Creating a Full-Service Supply, Distribution and Recycling System
Alloy Metals can boast some of the biggest names in aviation and industry among its global customer list. The company is an ITA and Boeing approved supplier and one of the most trusted names for supplying and distributing aerospace and commercial grade titanium, aluminum, stainless steel and nickel alloys around the world.
The AMC team has more than 30 years of experience in the aerospace industry. Its products are used to make a wide range of parts in airplanes and manufacturing machinery, including an airplane's structural parts like wings or doors to springs, tie rods, castings and control cables. It also makes items such as motor shafts, fasteners, pump shafts, braces and base plates in manufacturing. Its metals are even used in medical devices and machines. And now the AMC buys back a customer's unwanted metal for recycling.
The company's Titanium products include bars, sheets, round bars, forging and plates. Titanium is made up of aluminum, iron, manganese, molybdenum and is 30 per cent stronger than steel, but is half of its weight. It has an extremely high heat point and does not corrode as quickly as many metals, so this makes it a popular choice in infrastructure, aviation and space exploration.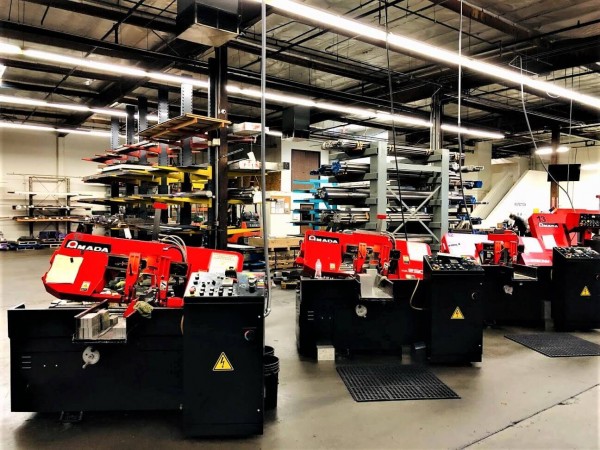 AMC's titanium products, which can be bought in various shapes and sizes to fit the customer needs, are used to develop airplane wings, doors and landing gear. It is also used in medical machinery and ship building.
Nickel alloys come in a variety of formulations, depending upon the client needs. Nickel-chromium alloys give customers a product that works at high temperatures and resists corrosion. Nickel-chromium-molybdenum are acid resistant and nickel-titanium combinations can be used to help earthquake proof historic stone buildings, make frames for glasses or in medical equipment.
Steel alloy is largely used in aviation design due to its strength and ability to withstand high temperatures. There are lots of different variations of steel alloy, depending upon the job it must do. It is the same with stainless steel alloys – it comes in different grades. Stainless steel is used for jobs like wiring, but is also very popular in the more unexpected fashion industry to support the structure of a piece of clothing and to make decorative parts.
A spokesman from AMC said: "We are proud of our reputation in the aerospace and manufacturing industries, and the part our products play in creating crucial medical equipment.
"We are committed to producing the highest quality of metals and we will work closely with our customer to ensure we are making a product for their specific project or industry needs.
"We also pride ourselves on offering recycling services to our customers. Our Resale Consignment Program means that they can sell their scrap or overstock material back to us to be reprocessed," he added.
About Alloy Metals Company
The company was formed in 2014 in Los Angeles, California before expanding and opening offices in Long Beach and New York. AMC distributes commercial grade titanium, stainless steel, alloy steels and nickel alloys around the world. It aims to offer customers a cost-effective total material management service.
Media Contact
Company Name: Alloy Metals Company
Contact Person: Media Relations
Email: Send Email
Phone: 562-941-1616
Address:3400 E 69th St
City: Long Beach
State: California 90805
Country: United States
Website: http://alloymetalsco.com/