Award-winning artist Atmanam dedicates his melodious new track "Essence" to COVID-19 warriors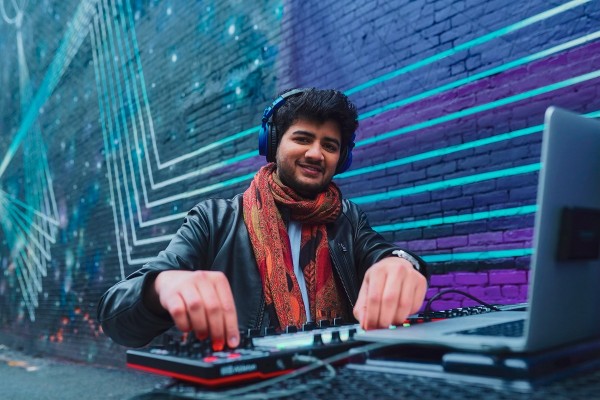 Spotify has added a new release to its "Carnatic Fusion" editorial playlist, the latest single from Atman Sheth, a.k.a Atmanam, who has dedicated the song, "Essence," to COVID-19 warriors.
Atmanam is an Indian musician and record producer known for his diverse and unique production style. He graduated from world-renowned international music institution Berklee College of Music with a Master's in Music Production, Technology, and Innovation, also earning the school's "Best New Electronic Music Producer" Award in 2019.
His latest single, and music video "Essence," released on May 13, 2020, a euphoric electronic track that blends Melodic Future Bass, EDM, and Ambient music, features accomplished South Indian classical violinist Apoorva Krishna, who brings a soulful Indian Carnatic flavor to the track. Ms. Krishna, based in the U.S., is the first Indian to have ever received the Young Artiste Award from the Tarisio Trust, in London in 2017, and has performed with legendary musicians such as John McLaughlin, Zakir Hussain, and Shankar Mahadevan.
"We are grateful to have shot this music video, just weeks before the world was brought to a standstill, in the heart of magnificent New York City, which now happens to be the epicenter of the COVID-19 pandemic," said Atmanam and Ms. Krishna. "We dedicate this song to all those who are affected, and to all the brave frontline warriors around the world who are working relentlessly to bring back the joyous times, so we can once again go out and listen to the birds in the new morning sun, and rejoice in the essence of this beautiful life."
Growing up in a family that was extremely fond of music, particularly Indian Classical and Sufi, Atmanam developed an interest in music from a very early age, which eventually led him to pursue his passion for music production. Growing up in the age of internet, he taught himself how to produce and play various musical instruments like the guitar, drums, harmonica, and keyboard, which won him many awards in his high school and college years. He explored various background scores, sound designs, and arrangements of songs of multiple genres, looking for key elements to develop his unique sound. After completing his Bachelor's in Electronics Engineering, Atmanam delved into composition, recording, production, and audio engineering, and went on to pursue higher studies at Oscar awardee A.R. Rahman's KM Music Conservatory, and Berklee College of Music.
Atmanam loves creating music that makes listeners lose themselves in different layers of a track and fall in love with that moment. His sonic palette consists of deep passion, experiments, and synthesis, as well as intricate rhythms for hard-hitting electronic tracks.
Watch the music video "Essence" on YouTube, and listen to it on Spotify.
Follow him on Instagram.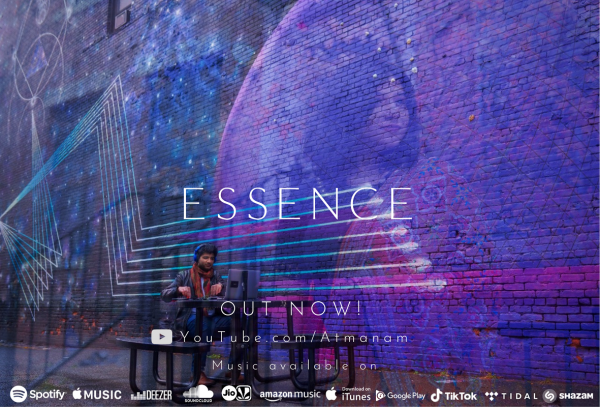 Media Contact
Company Name: Atmaman
Contact Person: Atman Sheth
Email: Send Email
Country: India
Website: www.atmanamofficial.com