Dive into the feel-good pop music with Cha Boiii TJ's latest tracks "Get a Bag" and "Stick Around"
Born in Atlanta, Georgia, Cha Boiii TJ is a talented musician who is currently based in St. Louis, and draws inspiration from artists like Dr. Dre, Timbaland, Drake, Travis Scott, and Future. Cha Boiii TJ wants to make music that is different from others, and his ability to make feel-good love pop songs, followed by some foot-tapping number is what makes his music unique.
Cha Boiii TJ has made a lot of astounding songs that are loved by the listeners, but two of his recently released tracks top the list. These two tracks titled, "Stick Around" and "Get a Bag" were released in 2020. Both the tracks are a perfect blend of captivating beats and enchanting vocals that leave the listeners wanting for more. It is not possible to resist yourself from Cha Boiii TJ's melodious tracks and many have fallen into the magic of his music. Lately, Cha Boiii TJ has garnered a lot of attention, both in the real-world and online, building a strong fan base. His most recent video has a viewership of over 20k just within weeks of its release. All this says a lot about the artist's talent and skills that he possesses.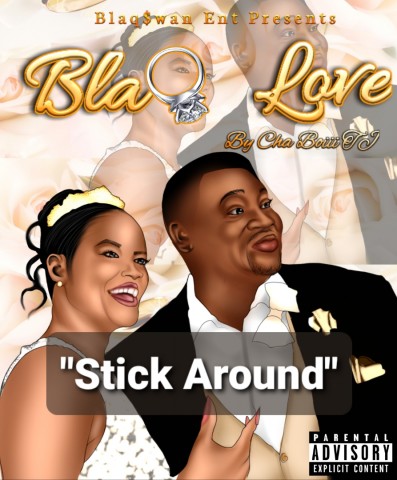 Cha Boiii TJ is a versatile artist who doesn't confine himself to any particular music genre. He has made music ranging from party anthems, to love pop songs, to true-life stories, and has released a series of singles, mixtapes, and albums that are widely appreciated by people all across the state.
"Growing up in the hip hop Mecca of Atlanta, I started rapping at an early age, absorbing every element of pop culture as I started to build my brand. Listening to everything from classic east coast to modern trap, I combined my influences into my style so that I could tell my own story. By the time I relocated to my current hometown of St. Louis, I had built up a diverse catalog of potential hit songs", says Cha Boiii TJ, telling about his musical journey.
Cha Boiii TJ aims at achieving a respectable and reputed place in life and the music industry. He wants to create music that touches people's heart and brighten up their day. He is a hardworking and dedicated artist who gives a hundred percent in whatever project he works on. This commitment and passion for music have led him to a place that is looked at with respect and admiration.
Listen to Cha Boiii TJ's music now on Spotify.com.
Media Contact
Company Name: Blaq$wan Entertainment, LLC
Contact Person: Tremayne Swanson
Email: Send Email
Phone: (636)466-5131
Country: United States
Website: open.spotify.com/artist/2JcYexW4JUlWVay0zrVp5y