'Memoirs of a Sardine Lover' by Patric Juillet Explores a Teenager's Life in Provence of 1960s in Comic Style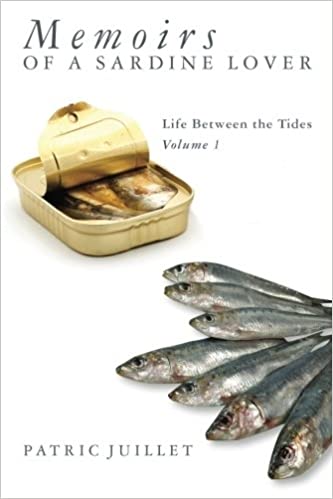 June 18, 2020 – What was life like for a teenager living in Provence in the early 1960s? French author Patric Juillet has recently come out with a comic novel that everyone from age eight onwards will relish. "Memoirs of a Sardine Lover: Life Between the Tides Trilogy" sketches the youthful plan of Fanfan Renaud to find a new set of parents while he tackles the blues of growing up.
The world of Fanfan Renaud, a resourceful teenager who lives in a crazy hotel, is mysterious yet enjoyable. Feeling dejected when his own parents ignore him, Fanfan wishes for being adopted by an opera singer couple. To help him in this quest and to make the world a better place, he enlists no other than the powerful gods from Mount Olympus. Fanfan literally invents his own religion, and the consequences of all of his action are sketched out in a novel that reads like Odyssey in reverse.
"This book is a vivid trip through the psyche of an adolescent in France in 1960. Amongst the building of boats, the finding and losing of pets, and the normal boyish activities of an 11-year-old boy, are nestled wonderful observations of the people that color his world," says a reader review.
The first volume of 'Memoirs of a Sardine Lover' will regale the reader with its fascinating characters, incidents that rekindle memories of an age gone by, and monologues that are intriguing. The glimpses offered into a teenager's coming of age will let readers remember their younger days, when they did similar relatable things.
Patric Juillet is also the author of "The Patric Juillet Cookbook" and several eBooks on food and ecology. He blogs occasionally on his Daily Kos. His website is www.patricjuillet.net, where all the good stuff (recipes) is stored. Juillet currently lives in the west of Ireland with his partner, Barbara, and their three daughters, and is busy writing the next two volumes of this trilogy.
"Memoirs of a Sardine Lover: Life Between the Tides Trilogy" by Patric Juillet is available from Amazon in paperback and Kindle editions.

Media Contact
Contact Person: Patric Juillet
Email: Send Email
Country: United States
Website: http://patricjuillet.net/