Reopening of Le Marshall, Billiard and Bowling in Quebec
After being closed for the last three months, Le Marshall Bar Billiard and Bowling in Quebec is finally opened again, following the governmental recommendations.
Bowling in Quebec at Le Marshall
After three months of waiting, families, students and corporate groups are finally allowed back in Le Marshall for a game of bowling in Quebec city. Opened in 1962, the alley still offers a lot of different entertaining options for kids from 7 to 77. They not only offer 6 bowling alleys, they also have 4 billiard tables, 2 foosball tables and a full bar service. They fully opened their doors on Saturday the 27th of june 2020 following the recommendation of the Quebec government to ensure the safety of everyone who wants to play bowling in Quebec city.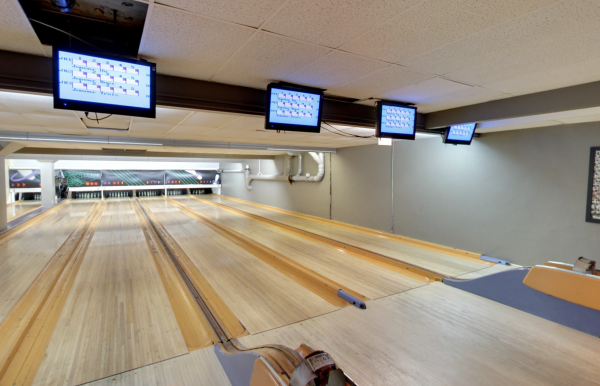 Safety Measures for Bowling in Quebec City
The government of Quebec has issued a list of rules and recommendations to make sure that clients are allowed in public establishments safely. Of course, in the spirit of safety, Le Marshall is following all protocol and recommendations to ensure a safe and fun time for everybody.
● Le Marshall is providing hand sanitizer to every client entering their doors.
● They have created defined sections in the establishment to separate all the groups entering. This way, they ensure a distance of two meters between every group, no matter the size.
● Starting on July 18th, every client entering the bowling alley will have to wear a mask, following the Quebec government recommendation. Said mask will only be mandatory while not seated. For clients who forget this measure, a small quantity of masks are going to be sold directly at the door. It will not be possible to enter without a mask, no exceptions.
● Le Marshall has installed transparent vinyl sheets on the bar section, creating a barrier between the employees and the clients. This reduces greatly the risks of contagion.
● Every section, including the 6 bowling alleys, are going to be fully disinfected between each group to minimize the risk of infections.
● No more than 50 people are going to be allowed in the building.
Other measures are going to be installed to make sure that the clients are allowed to play bowling in Quebec as long as possible and as safely as possible. There is a lot of new announcement and measures provided by the government and rest assured that Le Marshall will follow all of the Quebec Government demands.
Contact Them
If you want to play bowling in Quebec or if you are looking for a fun place to just go and have a beer, you should consider Le Marshall. The best way to make a reservation is to do so online on their website www.lemarshall.ca or directly on their Facebook page. Come and have fun with the wonderful staff and clients of Le Marshall!
Media Contact
Company Name: Le Marshall
Contact Person: Nic Ray
Email: Send Email
Phone: (418) 683-8629
Country: Canada
Website: https://www.lemarshall.ca/