KipperTree Launches A One Stop Solution For Real Estate In Portugal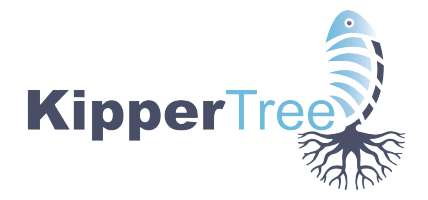 Innovative real estate portal KipperTree offers a complete real estate solution to investors, buyers, renters and sellers in the Portuguese real estate sector
KipperTree.com is a comprehensive, well-designed real estate portal that provides the consumer with a Portuguese real-estate network of properties, service providers, and other property-related services. Within the portal, people interested in real estate, relocation or investment in Portugal no longer need to hunt for information from a variety of sources. The site contains useful, factual information provided by professionally trained advisors, regarding, registration, tax, real estate, visas, health and business and offers links to many other useful government portals giving statistical advice.
CEO and founder of KipperTree.com Darren Keohane when questioned, as to the motivation behind the site said:

"Our start in Portugal twelve years ago was a rocky one with very little or no help and we wanted to create a free to use portal, one that is a better, more informative place for people to formulate their life-changing strategy. Real estate in Portugal is evolving, and we wanted to add our idea of a more simplistic way to gather information about moving here, allowing buyers to make a more informed decision."
According to the Expat Insider survey conducted by InterNations in 2019 (the largest global network for expatriates), Portugal was rated to be the 3rd best place to live in the world and, was considered the European country with the best quality of life by ex-pats. In 2020, Portugal was considered the 3rd safest country in the world and was chosen by Forbes as one of the three best countries to live in after the COVID crisis.
Portugal is a well-known, popular destination for holidaymakers looking for sun, sea, good food and a relaxing break. Many people fall in love with the country's charm and return as buyers looking for a slower, happier pace of life. These factors, and Portugal's friendly population, attract people from all over the world and include investors and buyers either wanting to relocate permanently or to buy a holiday home on either the mainland or on Portugal's islands. However, getting the right property and the necessary information to do so can be a daunting task and that is why business & property entrepreneur Darren Keohane, created KipperTree.Com
"We've launched KipperTree to help and inspire others to make the change and to realize their dreams of owning property in this beautiful country."
KipperTree.Com delivers a one-stop solution for any requirements or information related to properties or the real estate industry in Portugal, Madeira or the Azores. It is a simple, efficient free site where buyers and foreign investors are not only able to view properties but are also able to source real content and find help using its business directory. Contact information of reputable solicitors, notaries, builders, trades, surveyors and real estate agents can be found here along with properties from private sellers and private renters. What's more, the site also contains weekly blogs on facts, statistics, weather, language, culture and general help on how to make the transition to Portugal more comfortable.
For a unique site concerning everything you need to know about real estate in Portugal, Madeira and the Azores, please visit http://www.kippertree.com
//
Media Contact
Company Name: KipperTree
Contact Person: Darren Keohane
Email: Send Email
Country: Portugal
Website: http://www.kippertree.com/