Hazem Khalafalla is Helping Countless Youth Take Control of Their Lives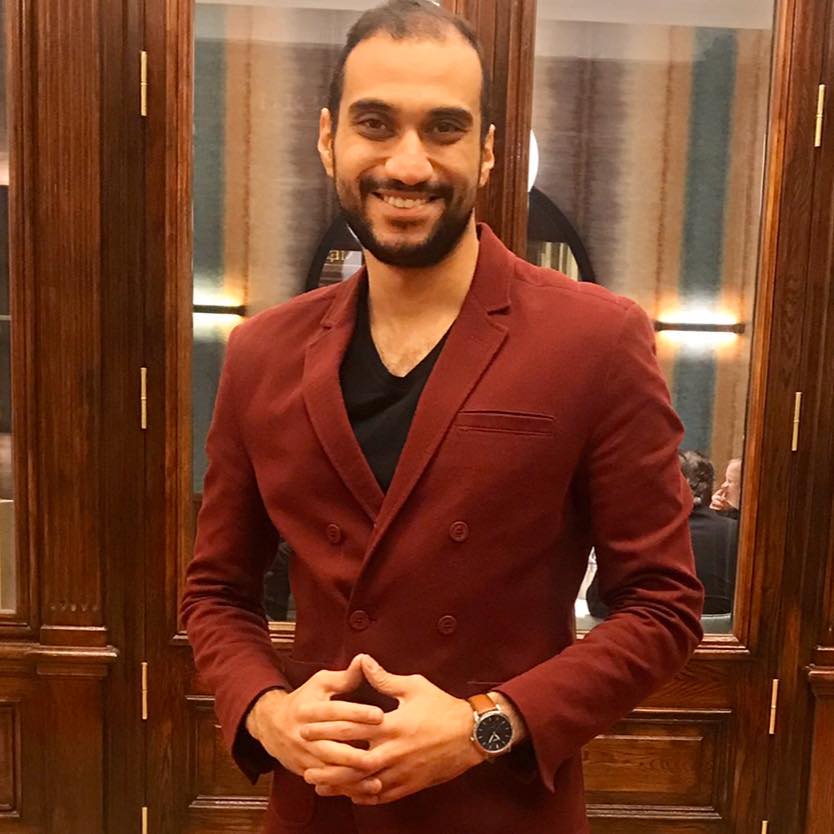 Today we'd like to introduce you to Hazem Khalafalla.
It's an honor to speak with you today. Why don't you give us some details about you and your story. How did you get to where you are today?
I'm an entrepreneur, on a mission to transform and elevate the lives of 1 Million youth. I'm a marketing automation expert and founder of influencify. Many people think I just woke up one day feeling confident, bold and courageous. This isn't true.
Once upon a time, I was broke and stuck in a job I hated, just so I can pay the bills. I know exactly what it's like to have a lot of talents and dreams and yet, you can't make a living of them. Instead you take jobs that limit your abilities and don't allow you to fulfil your potential.
While being confused about my life purpose and holding back on my goals. I believed God had more in store for me. I had to go through my own transformational journey before I could truly help anyone else.
After I had spent 2 years working as customer support in some corporation, my vision became clearer. Working in customer service, is not my dream, is not my passion, I can't continue spending 8 hours everyday doing it. I could see many youth who felt the same, but they needed direction, the know-how.
I decided there that I wanted to help young guys & girls achieve their true potential, have a source of income while doing what they love.
I started teaching a postgraduate course at Laraski university on how to build your website. Then I went out and founded influencify.co, an influencer marketing platform powered by machine learning and computer vision, to help small business owners get in touch with authentic content creators to propel each other to success.
I am humbled and grateful for the journey. Although I believed the vision I had for myself was possible, I never imagined I would be in a space where I can say I have a team of 8 fantastic people from Poland, USA & India all passionate about the mission of changing lives. I am just so grateful.
I'm sure your success has not come easily. What challenges have you had to overcome along the way?
The biggest challenge was finding my voice. I had suppressed many parts of me. I was following the crowd and what people said to be good, what I should do and never speaking up for myself. Then one day I got to a place so low I had to decide whether I was going to continue to allow life to keep pushing and pulling me or whether I was going to step into my power – the power that God has gifted us all with – the power to create. I had to shift my mindset and my way of thinking. It wasn't easy. I had to invest in myself and get the right coaches to support me with breaking through my limiting beliefs and creating a new reality.
What's your best piece of advice for readers who desire to find success in their life?
Work on yourself. Stop trying to take the shortcut. Invest in your personal development – find a mentor you can trust to get you to the next level. It's impossible to find new solutions with old ideas, behaviors, or patterns. A mentor will be able to pull you out of your limiting story and give you clear direction and guidance.
Speaking of success, what does the word mean to you?
Success is a journey that differs from person to person. You will find success when you stop looking for it.
What's next for you?
My focus is on finishing influencify, I believe it will impact over 1 million small business and 1 million youth. I want to bring technology into the sphere of influencer marketing and change it from plain numbers game into building meaningful relations between content creators and small businesses.
Media Contact
Company Name: Influencify
Contact Person: Media Relations
Email: Send Email
Phone: 5162184211
Country: United States
Website: influencify.co