Brooklyn Hair announces Summer Special Sale For Its Human Hair Wigs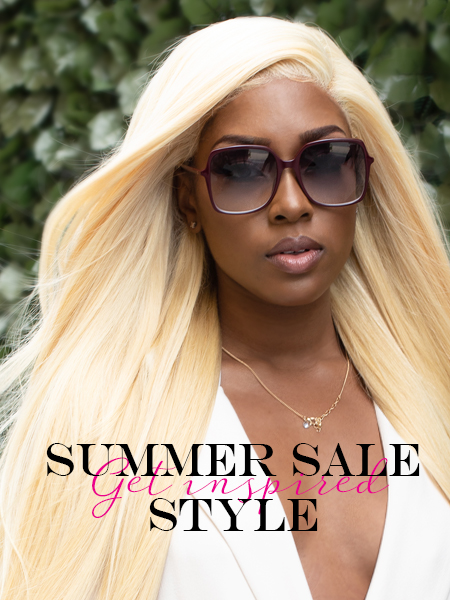 The famous hair products brand, Brooklyn Hair is making this summer even hotter with its Summer Special Sale – Up to 50% off! Brooklyn Hair is very excited to launch a special discount on Bundle Hair, Closures & Frontals, Wigs including all its Lookbook items, up for grabs now.
Brooklyn Hair is a company that designs and manufactures 100% real human hair extensions. As claimed by the company, all its products are made from specially handpicked top-quality 100% real human hair and therefore, the company boasts of providing all-natural, unprocessed, uncolored hair unlike many of its competitors. The company was set up in 2014 and has on brick and mortar shop in Brooklyn, NY.
Brooklyn Hair's new Wig collection 2021 is out now, featuring black, blonde, and colored frontal and closure bundle hair/wigs in all styles and shapes, be it straight, wavy, or curly. Brooklyn Hair is a brand that has mostly black women as its customer base, and it serves them well by enhancing their beauty with the best and affordable, fresh, long-lasting bundle hair.
Brooklyn Hair's hair weave bundle is rated 7A ~ 11A. When asked about it, the company explained, "7A ~ 11A is a hair grade standard, it's how the market determines the quality of the hair itself. The higher the grade, the better the hair! 7A grade hair weave is high-quality human hair with the original cuticle, and thereon, each higher grade signifies more and more purity of the hair weave bundle."
"Our sole mission is to provide the best-unprocessed Brazilian bundle hair products to the general public at the lowest price possible by eliminating the middleman. Most hair suppliers charge their supplier fees for placing items on shelves. This increases the price. But we bring it directly from our factories whenever possible. We always do our best to get the best price!
We promise that only the freshest top-quality handpicked hair products will always be flown in directly from our factories to ensure their freshness. Our main goal is to over exceed our customers' expectations and provide a new and exciting shopping experience with satisfaction guaranteed! We assure value for your money. Brooklyn Hair is proud to say that over 90% of its customers have attested to being satisfied with the quality and prices associated with hair products", says the company's officials.
To know more about Brooklyn Hair, click on www.brooklynhair.com.
Media Contact
Company Name: Brooklyn Hair
Contact Person: Tajenae McCartney
Email: Send Email
Phone: 718-676-5810
Address:994 Flatbush Ave.
City: Brooklyn
State: NY 11226
Country: United States
Website: https://brooklynhair.com/