Influencers Enter Web3 by Selling Their Own Branded Community Tokens
One of the megatrends in crypto is the emergence of Community Tokens. Content creators whether they are influencers, musicians, gamers, brands, businesses or even charities have begun to create and sell their own branded digital tokens that offer value to its holders. They often utilize these tokens within a new 21st century style organization called a DAO (essentially a modern day community-owned cooperative, where decisions are made by the majority rather than a traditional top-down structure.
Community Tokens (also known as Social Tokens), are a type of cryptocurrency used by creators to monetize and share value with their communities. True to the premise of Web3, community tokens provide a shared ownership model by uniting creators and their communities via a Community Token.
BitFans is a technology company based out of Sydney, Australia. They have built a platform which allows the community tokens to be created and then offered for sale via their token marketplace. BitFans has an exclusive, invite-only Creator Launchpad program which was designed to help influencers and creators on their journey with setting up their DAO, creating their community tokens and then offering their tokens to their fans.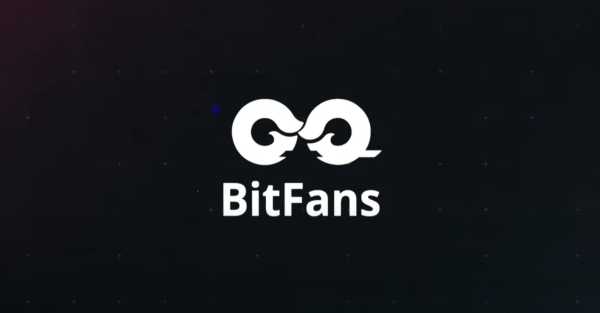 Community is becoming the platform, and it all starts with a token that aligns the community. Influencers, brands, and artists that are building community, and creating alignment through a shared token that provides the foundation to accomplish amazing things as they grow the DAO and achieve its mission statement.
Instead of one-way transactions like selling exclusive content and merchandise with the intermediary platforms getting a chunk of the commission, community members could hold on to these tokens and be rewarded for their tenure through perks, access to private channels, ranks, and more.
The long-term vision of BitFans is to become the go-to launchpad for the next 10,000 influencers and brands to mint and sell their social/community tokens, NFT's and create their community DAO's. This end to end service provides an easy on-ramp for them and their communities into the future web 3.0 metaverses of the world.
As one of the first companies in the world to offer this service and offer community tokenization for the world. With an estimated more than 50 million individuals who are currently content creators, the Creator Economy is estimated to grow into a $100 billion plus market in 2022.
Anthony Kang, Founder and Chief Executive Officer of BitFans, believes that the company's service will help bring in the next hundred million users in the Web3 movement, where now both the creators and fans can benefit from building up the community owned DAO together. Kang stated that there are a wide variety of VIP perks and benefits that could be offered to token holders for simply holding onto their tokens, which could include an invitation into a private online group and the ability to vote on both fun and important decisions for the DAOs they are supporting.
Outlook
The Social Token landscape is shaping up to be the next big thing in the crypto space, as various well-known global brands and organizations have stated their intentions to enter the Metaverse.
Web3 based digital ecosystems which utilize core technologies such as NFTs and Community Tokens are providing both online and real-world value to its users. Effectively, community tokens are a tool for growth and shared alignment within an ecosystem of a creator. With more access to resources, an aligned community and a DAO driven mission, creators can unlock new value and create a win/win dynamic for all the participants in their DAOs.
Media Contact
Company Name: BitFans
Contact Person: Anthony Kang
Email: Send Email
Country: Australia
Website: www.bitfans.io