Aytu BioScience Momentum Continues, Enters Deal To Acquire Innovus Pharmaceuticals (NasdaqCM: AYTU)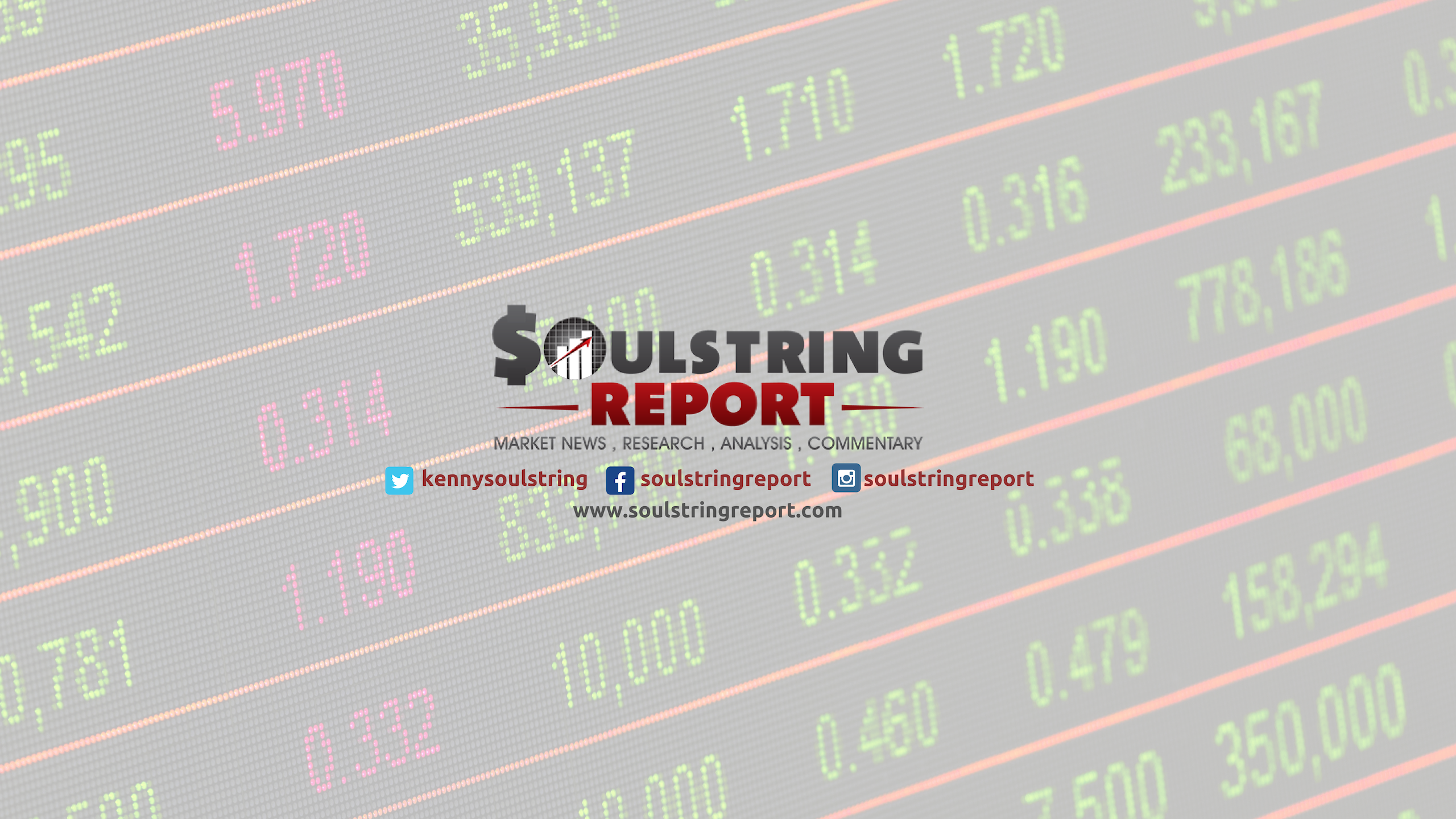 AYTU has announced that it has entered into a definitive agreement to acquire Innovus Pharmaceuticals, a deal that can add more than $24 million in revenue to Aytu's yearly revenue.
Aytu BioScience has been completing some extraordinary deals behind the scenes. During the past six months, Aytu has entered into marketing and licensing agreements to expand the market presence of MiOXSYS, Natesto, and Zolpimist. Before that, the company had secured $5 million of dedicated funding to spearhead the marketing of Tuzistra XR with an accredited investor. Now, AYTU has announced that it has entered into a definitive agreement to acquire Innovus Pharmaceuticals (OTC: INNV), a company that generated more than $24 million in revenue in the four quarters ending June 30, 2019.
Thus, from whatever angle is taken, AYTU management is executing almost flawlessly to build shareholder value and to diversify and strengthen the potential revenue stream from multiple product sources. The deal with Innovus, though, may be the biggest yet and pushes the company a step closer to building another Arbor Pharmaceuticals, a company built from the ground up by current AYTU management that was sold at a valuation of a reported $1 billion.
This deal lets investors see the potential upfront.
Innovus Pharmaceuticals Will Add Immediate Value
While the prior deals have been reported extensively by analyst and media coverage, this most recent agreement has piqued the interest of many AYTU followers. In particular, the planned acquisition of Innovus, a specialty pharmaceutical company commercializing, licensing and developing safe and effective consumer health products, can add immediate tangible assets to the company as well as delivering a healthy revenue stream that reached $24 million during the company's prior four quarters.
According to the terms of the deal, Aytu will retire all outstanding common stock of Innovus for an aggregate of up to $8 million in shares of Aytu common stock, less certain deductions, at the time of closing. The initial consideration to Innovus shareholders is currently estimated to consist of approximately 4.2 million shares of Aytu stock. Also, an additional consideration for up to $16 million in milestone payments in the form of contingent value rights (CVRs) may be paid to Innovus shareholders in cash or stock over the next five years if specific revenue and profitability milestones are achieved. The terms of the deal are friendly on several fronts and keep the O/S of AYTU still relatively low at only about 20 million shares when adding to the count published within its most recent quarterly filing.
The impact from this deal can be immediate, noting that the combined company is now positioned to efficiently expand into the $40 billion consumer healthcare market with a portfolio of over thirty consumer products competing in large therapeutic categories including diabetes, men's health, sexual wellness, and respiratory health. This expanded product line will also serve to broaden Aytu's portfolio beyond prescription therapeutics to enable wider revenue distribution, reduced seasonality associated with Aytu's seasonal antitussive product line, and higher revenue from an expanded base of proprietary products.
Combined Revenue May Exceed $30 Million
Once the deal is finalized, the surviving Aytu may be positioned to generate more than $30 million after recognizing the revenue reported from both companies during the prior four quarters ending June 30, 2019. In addition to the spike in revenues, the combination will provide increased revenue scale and enables operational synergies that can be leveraged to accelerate the combined company's growth and path to profitability.
Josh Disbrow, Chief Executive Officer of Aytu BioScience, commented,
"Through this business combination we have taken a very timely step into a large, rapidly growing segment of the healthcare market. Over the past two years, significant investment has been made in the areas of consumer wellness, telemedicine, and online health, so it's the right time for Aytu to enter this high-growth market. Further, consumers are increasingly taking control over their healthcare decisions and, particularly for common conditions, over 90% of the time patients are self-treating with over-the-counter options in advance of receiving care from a prescriber. By adding a consumer unit to Aytu's already growing prescription business, we increase our exposure to the broader patient market while continuing to grow our portfolio of novel prescription products."
Mr. Disbrow continued,
"This will make Aytu a fully-integrated specialty pharmaceutical company addressing patient needs in both prescription and non-prescription categories. Innovus President & Chief Executive Officer, Bassam Damaj, Ph.D. and his team have developed a robust product line and have more than doubled revenue since 2017, so I'm thrilled about the prospect of our combined growth plan as the Innovus business becomes the newly created Aytu Consumer Health business unit."
Once consummated, AYTU expects to operate the commercial aspects of the Innovus consumer business separately from Aytu's prescription business. In addition, redundancies from general and administrative expenses, as well as the public-company costs of INNV will be eliminated. Furthermore, revenue recognition will also benefit from the elimination of administrative and operational processes, along with the reduction in overhead, administrative, and facilities costs associated to INNV in its pre-acquisition state.
The transaction, which is expected to close as early as Aytu's second fiscal quarter of 2020 (quarter ending 12/31/19) is subject to customary closing conditions and regulatory approvals. Importantly, the board of directors of both companies have approved the terms of the merger transaction and recommend approval by its shareholders. AYTU reported in its announcement that the company had collected voting agreements supporting the merger transaction that represent approximately 35% of current shares outstanding. They also stated that Innovus has thus far collected voting agreements supporting the sale that represent (at the time of signing) approximately 17% of shares outstanding.
Building Value From Substance, Not Hype
After the announcement of the planned deal, AYTU stock was changing hands at roughly $1.43 per share, and at the same time holding its YTD gains of approximately 68%. And, the news of this deal is adding to the excitement surrounding the release of topline data from the company's Natesto® Spermatogenesis Study, where the results have been accepted for presentation as a "Late-Breaking Abstract" by the American Society for Reproductive Medicine (ASRM). The study results will be presented at the 75th ASRM Scientific Congress & Expo in Philadelphia, PA October 12-16, 2019. The optimism for positive data is well-placed, as companies typically do not take advantage of high profile conferences to release trial data that is disappointing.
Notably, the Natesto® Spermatogenesis Study is one of only six abstracts accepted for presentation by ASRM, which was recognized for presentation based on the impact of the study findings.
Now, with analysts already placing 12-month price targets of AYTU stock at between $4-$10 per share, it's likely that the valuation models will be updated based on the substantial increases in both revenue and product enhancement models. And, as momentum continues to add to the company's growth from the significant partnership and licensing deals announced during the past three quarters, AYTU again appears to be in the best operating position in its company history.
Thus, the disconnect between a reasonable valuation and the current market-cap is getting even more exposed. And, with institutional interest and insider ownership also at high levels, the next burst of buying interest, combined to a tightening public float, has the potential to send shares of the company considerably higher….again, based on substance rather than hype.
Media Contact
Company Name: Soulstring Media Group
Contact Person: Kenny Soulstring
Email: Send Email
City: Miami Beach
State: Florida
Country: United States
Website: https://www.soulstringreport.com/