Fola Joaquim Branco Announces the Release of Afro-Gospel Music Album 'Eternal 8'
Popularly known as FJB 'The Composer', Fola Joaquim Branco is thrilled to announce that all is set for the release of his debut music album titled 'Eternal 8', which is expected to be one of the best albums on the gospel music scene yet
Afro-gospel music is a rarely heard genre in the US music industry. Everyone is used to having the classic, traditional songs, and live recordings by gospel artists, and there is almost nothing from an African standpoint. Fola Joaquim Branco is a unique composer who uses his voice as an instrument occasionally is about changing this narrative to become one of the pioneering acts of afro-gospel music in the United States with the release of 'Eternal 8,' Fola's first music album under the afro-gospel genre.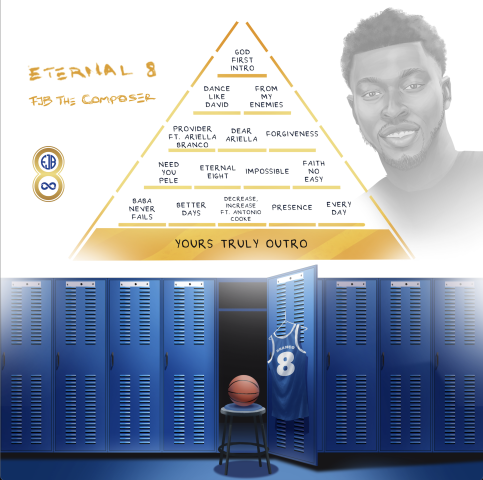 Fola Joaquim Branco, also known as Fola 'The Composer', was a former professional basketball player before an accident made him turn to singing. Fola identifies the experience as God-like stating it brought him closer to God and paved the way for a dual-career run as a basketball player and a gospel music artist. According to the LA composer and songwriter, Eternal 8 is heavenly and aims to bring people closer to God as they listen to the sixteen tracks that make up the album.
"It feels like I didn't even write this album," asserted Fola 'The Composer' ahead of the album release. "It was as though God was using the pen and doing all the writing and I only followed His promptings. Regardless of our beliefs, ideologies, and principles, we all need a savior, (myself included) and my prayer is that this album will bring each and every person 100% satisfaction and closer to Jesus Christ, or it's a money back guaranteed."
Eternal 8 by Fola comprises sixteen original songs and nine music videos. The album will bring listeners an overwhelming spiritual pleasure while pointing them to Jesus and how he was born in a very humble way to save humanity from its sins. Furthermore, several other spiritual thoughts and virtues are beautifully sung by the artist and compiled in the album.
The album tracklist includes the following titles:
God First
Dance like David
From my Enemies
Provider featuring Ariella Branco
Dear Ariella
Forgiveness
Need you Pele
Eternal Eight
Impossible
Faith no Easy
Baba Never Fails
Better Days
Decrease, Increase featuring Antonio Cooke
Presence
Every day
Yours Truly
These songs are sung in a professional way in what can be seen as a billboard nomination-worthy afro-gospel album. The song will be released on January 28, 2022, and will be available across digital music streaming platforms.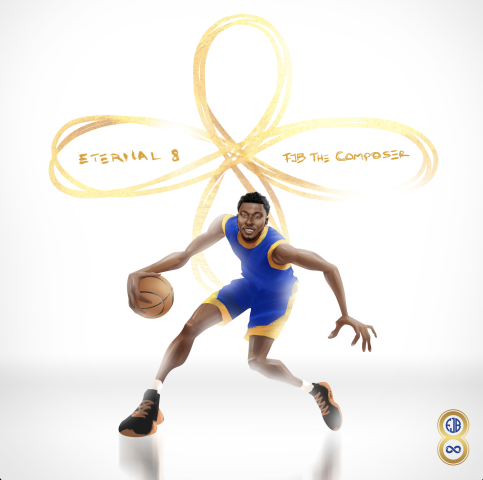 For more information, please visit https://shor.by/FJB.
About Fola Joaquim Blanco
Fola Joaquim Branco, AKA FJB "The Composer," was a basketball player but a car accident that he considers a "God-like" experience changed his vision, and he decided to start his musical career along with basketball. He is an LA-based composer with influences ranging from classical to jazz. He believes that his unique brand, which he invented, will attract the audience the most because of different thoughts and creative singing styles.
FJB has connections to local orchestras, like Los Angeles Orchestra. Despite making headways in music, FJB still has intentions of being in the NBA. In September 2021, he nearly had a workout for the Washington Wizards but it was canceled to unknown reasons, possibly COVID.
To learn more, log on to www.folabranco.com or send an email to [email protected].
Media Contact
Company Name: FJB 'The Composer'
Contact Person: Fola Joaquim Branco
Email: Send Email
Phone: 1-800-FJB-4161
Country: United States
Website: http://www.folabranco.com/