OTER conveys an active lifestyle through sunshine, everyone needs to enjoy a sunshine life
OTER, a sunshine lifestyle brand, is launching the latest product, the smart curtain robot—CurBot 1S, which implements the concept of "Sunshine Life".
In 2019, when many people's peaceful lives changed due to the sudden epidemic, their mentality and emotions were in a very low state, including the founder's friend Peggy, when they used an active lifestyle and took Peggy one step further After further opening themselves, they are determined to let more people understand the power of sunshine life, This is the origin of OTER.
OTER's mission is to inspire people all over the world to live a sunshine life. This means not only requires you to have healthy living habits, but also to have a positive attitude. A sunshine life is what everyone yearns for and hopes to achieve. As more and more people have a sunshine life, the world will become better and better.
Necessity, they say, is the mother of invention. The birth of CurBot stemmed from an accident in 2020 by the grandma of the creator, Josh. The unavailability of a product that met their needs on the market led to the creation of CurBot.
CurBot conspicuously differentiates itself from others by combining high-tech function with elegant product appearance. This is because the company's core production services are enshrined in developing the functions and simplifying the design of its products, a prerequisite they used on the CurBot 1S smart curtain robot. "Technology products are by no means "ugly" and "cold" and "ordinary" as the public thinks but can become full of vitality and appeal. This is our future-oriented "art of science and technology" "style", said Josh.
"In the era of artificial intelligence, electronic products should not be able to be used like the previous generation of products. We need to integrate this intelligence into the product so that the product no longer looks like an electronic product. Still, It is to become an object with the vitality and charisma like Eva that makes it unique. At the same time, I want to see CurBot and think of the "sunshine life" it represents."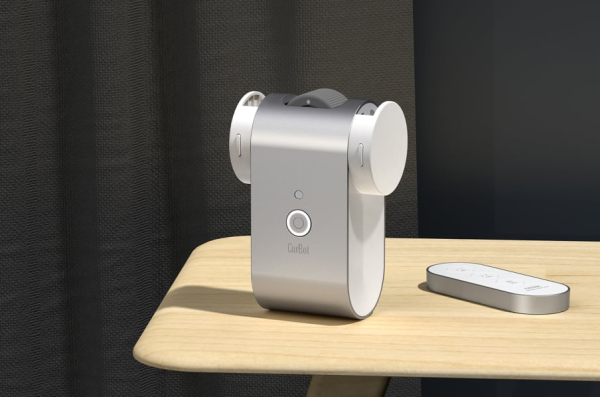 CurBot has three colors: Moon Silver, Space Gray, and Sakura Pink which users can choose according to their curtain colors. Speaking about the smart controls, Josh said: "Say goodbye to hand-drawn curtains! When you just want to lie lazily or your hands are busy, our smart functions will come in handy to control your curtains. CurBot supports multiple control methods, like APP, remote control, voice, timing, etc."
Not only is CurBot smart, but its portability also gives it an added advantage. CurBot has a smaller body than the iPhone 14 pro. Its small body has big ears, and there are three pairs of "ornaments" on the ears. These are hooks specially matched to different rails (Rod/I-Rail/U-Rail). When traveling/moving, you can easily pack it into your luggage, fit the rails wherever you go, and keep the sun in your pocket.
"Our smart curtain will help you keep a comfortable temperature indoors, which can prevent furniture from aging and keep your pets and plants in a more comfortable environment", said Josh.
"Besides, Christmas is coming, and if you want your family to have an active and sunny life too, CurBot will be a great gift for your friends and family. Just like opening a curtain to see the sun, everyone has to open himself to see the world.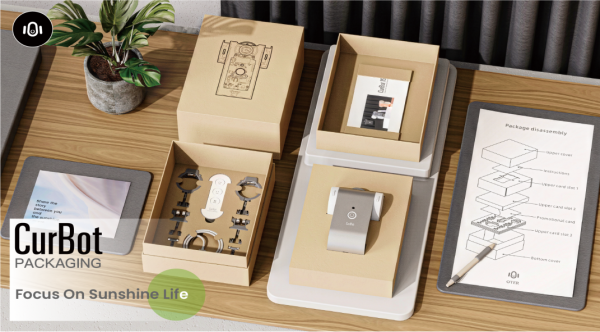 To accelerate the popularization of smart curtains through CurBot and change the way everyone gets sunlight. OTER has launched a series of service policies internally, and we will continue to provide high-quality services until every curtain can use CurBot.To know more about the fascinating CurBot 1S smart curtain robot, check out OTER's website at www.oter-group.com
Media Contact
Company Name: Oter
Contact Person: Josh
Email: Send Email
Country: China
Website: https://www.oter-group.com/