Smart AI Globe Ltd's Expansion into Liberia: Boosting Employment and Economic Growth
As Smart AI Globe Ltd (Smart AI), a leading global e-commerce company, expands its operations into Liberia, the nation stands to benefit from a wealth of opportunities and positive changes. The company's commitment to fostering growth and economic development will touch various aspects of Liberian society, from job creation and skill development to supporting individual, small and medium-sized enterprises (SMEs) and stimulating growth in related sectors. As a catalyst for progress, Smart AI's presence in Liberia is poised to contribute significantly to the nation's long-term prosperity.
One of the most immediate benefits of Smart AI's expansion into Liberia is the creation of job opportunities. The company's ambitious plan to establish a local shopping platform and set up offline offices for regional managers across all cities will generate employment for a wide range of professionals. From IT specialists and marketing experts to customer service representatives and logistics personnel, Smart AI's presence in Liberia is poised to positively impact the local job market.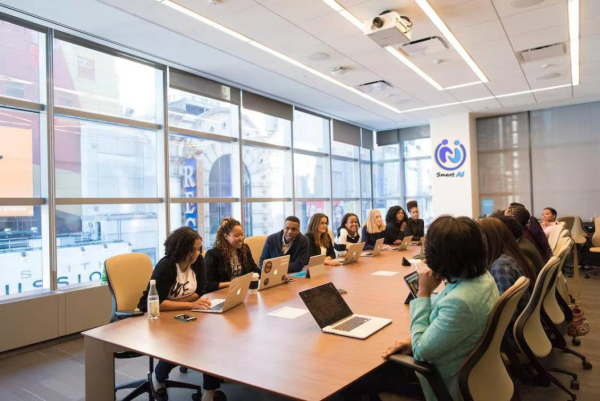 In addition to direct job creation, Smart AI's investment in Liberia's e-commerce sector will help drive economic growth by empowering aspiring individual and local SMEs to access international markets. As these businesses expand their reach, they are likely to see increased revenue, leading to further job creation and economic development. The support provided by Smart AI, such as advanced data analytics capabilities and technical assistance, will enable SMEs to compete on a global scale, bolstering Liberia's economy in the process.
Smart AI is also committed to fostering local talent by partnering with Liberian educational institutions and vocational training centers. Through collaboration with these organizations, Smart AI will help develop the next generation of e-commerce professionals, equipping them with the skills and knowledge necessary to excel in the fast-paced digital economy. By investing in human capital, Smart AI is contributing to the long-term growth and prosperity of Liberia.
Smart AI's expansion into Liberia is expected to stimulate growth in ancillary sectors, such as logistics and financial services. As e-commerce activity increases, the demand for efficient delivery and payment solutions will rise, creating new opportunities for local businesses in these sectors. By driving innovation and investment in these areas, Smart AI's presence in Liberia will contribute to the overall development of the country's infrastructure.
Smart AI Globe Ltd's entry into the Liberian market promises a range of benefits that will reverberate throughout the country's economy.
For further details, intending users can visit the following website: https://smartai-globe.com
Media Contact
Company Name: Smart Ai Globe Ltd
Contact Person: EUGENE MONINSKI
Email: Send Email
Country: United States
Website: https://smartai-globe.com