Sowa Agency Announces New PR Strategies to Help their Clients Succeed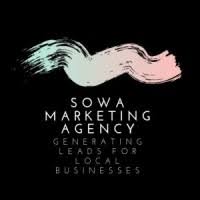 Public relations (PR) is a potent marketing tool that helps shape the public's perception of a business, brand, product, or service. By leveraging public relations strategies, companies can increase their visibility, build credibility, and enhance their reputation. Sowa Marketing Agency is a modern public relations agency that specializes in helping clients get featured in news outlets, offering a range of services, from media relations to content creation and social media management. With their expertise, clients can create powerful, impactful campaigns that shape their public image, boost their visibility, and build trust with their customers.
Statistics reveal that PR campaigns generate coverage seen by over 10 times more people than advertising. Moreover, 84% of people trust their friends and family's recommendations about products, services, and companies more than any other form of advertising. Public relations can also help companies establish relationships with key influencers, such as journalists, bloggers, and celebrities. According to a survey by PR News, 81% of people trust influencers more than traditional celebrities.
Furthermore, public relations can help businesses boost their search engine optimization (SEO). A recent study by the Content Marketing Institute found that 75% of PR professionals believe PR outcomes positively impact SEO. As companies need to be visible online to stay competitive in today's digital age, creating informative and engaging content is crucial for increasing organic search engine rankings and boosting website traffic.
Sowa Marketing Agency, owned by Aidan Sowa, a graduate of the MIT Enterprise Forum Cambridge, is a public relations agency that specializes in helping clients get featured in major news outlets. Their team of experienced professionals is skilled in public relations, communications marketing, and media relations. They offer various services tailored to each client's needs, helping businesses create press releases, media pitches, and other materials to capture journalists' attention and get featured in the media. They announce that they will now be offering services to help their clients on major TV outlets and tier 1 media such as Express and Daily Mail.
By focusing on PR strategies, Sowa Marketing Agency helps clients create a positive brand image, reach a larger audience, and establish customer trust. Their expertise in brand storytelling and digital marketing allows them to develop and implement effective strategies for clients to achieve their goals.
Choosing the Right PR Agency
Selecting the wrong PR agency can be a costly risk, but Sowa Marketing Agency's track record of success, client testimonials, and professional approach make it a reliable choice. Ricki Manahan, a realtor from Tahoe, credits Sowa Marketing Agency with launching her career, praising their knowledgeable team and dedication to helping her reach her goals.
Conclusion
Sowa Marketing Agency offers businesses the opportunity to harness the power of public relations to enhance their brand image, increase visibility, and build customer trust. Their expertise in PR, digital marketing, and media relations enables them to create impactful campaigns tailored to each client's needs. By choosing Sowa Marketing Agency, businesses can reap the benefits of a PR-focused approach and avoid the risks associated with hiring the wrong agency. Contact Sowa Marketing Agency today to get featured in a major news outlet and elevate your business's public image.
Media Contact
Company Name: Sowa Marketing Agency
Contact Person: Aidan Sowa
Email: Send Email
Phone: 401-219-4207
Address:131 Chimney Rock Drive
City: North Kingstown
State: Rhode Island
Country: United States
Website: www.sowaagency.co