Orange Cube and Gary Bigeni Collaborate to Make a Fashion Statement at Afterpay Australian Fashion Week – AAFW

Melbourne-based luxury jewellery and bag brand, Orange Cube Melbourne, is excited to announce their collaboration with renowned Australian designer, Gary Bigeni, for the upcoming Afterpay Australian Fashion Week – AAFW. The highly anticipated event will take place in Sydney from May 15th to May 19th 2023, showcasing the best of Australian fashion.
Well-known for their superior quality materials, meticulous attention to detail, and elaborate designs, Orange Cube is a brand that's dedicated to crafting exceptional and sophisticated pieces that add a touch of glamour to any ensemble.
Gary Bigeni is a well-respected figure in the Australian fashion industry, with over 20 years of experience in design. His work is known for its inclusivity, diversity in fashion design and ethically sourced eco-cotton practices, inspired by the natural landscapes of Australia. Gary's collaboration with Orange Cube is highly anticipated and expected to showcase the best of both brands.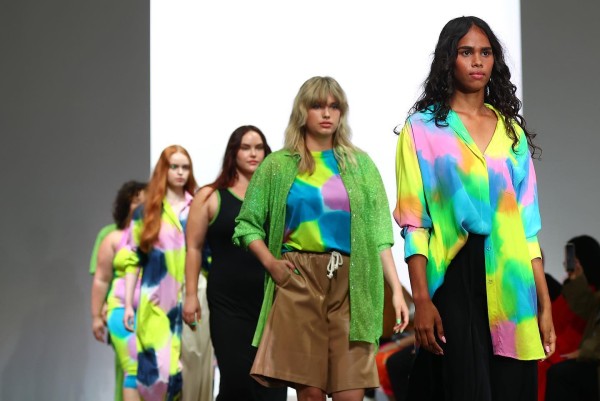 The collaboration between Orange Cube and Gary Bigeni will feature a range of jewellery and bags that complement Gary's latest collection. The pieces will be showcased on the runway during Afterpay Australian Fashion Week, with a focus on individuality and self-expression. The collection will be elevated with Orange Cube's exquisite jewellery, adding an affordable luxury touch of to the pieces, while the designer bags will remain practical and functional.
Lydia Mak, a marketing representative from Orange Cube, expresses excitement about collaborating with Gary Bigeni, "We are thrilled to be collaborating with Gary Bigeni. We believe that our collaboration will showcase the best of Australian fashion and demonstrate the importance of diverse and colourful dress collections in the industry."
Gary Bigeni says, "I am so excited to collaborate with Orange Cube. Their jewellery and fashionable bags Melbourne are the perfect complement to my vibrant fashion design style. I am looking forward to showcasing our joint collection on the runway and demonstrating the importance of diversity & sustainability in the fashion industry."
Orange Cube's collaboration with Gary Bigeni for Afterpay Australian Fashion Week is expected to be a highlight of the event, showcasing the best of Australian design and sustainable practices.
About Orange Cube
Orange Cube is a fashion house that focuses on designing unique jewellery and handbags. With their creative designers, their aim is to create high quality fashion products without compromising colour and class. The brand offers a variety of products, such as 18k gold-plated silver jewellery and trendy designer bags that can be found in their Melbourne retail stores – Emporium & Southland. More information can be found on their website."
Media Contact
Company Name: Orange Cube
Contact Person: Lydia Mak
Email: Send Email
Country: Australia
Website: http://www.orangecube.com.au/