YearnTogether Launches Groundbreaking Gaming-Enabled IDO, Revolutionizing Fundraising in the Crypto Space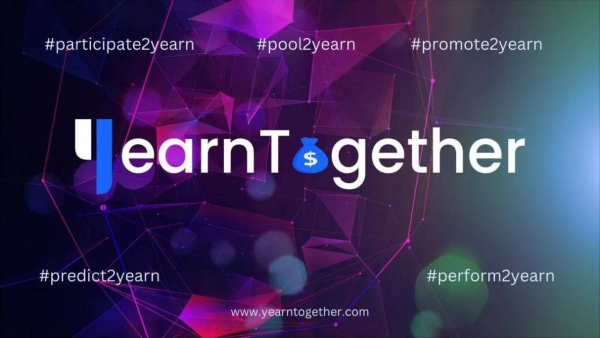 YearnTogether Partners with CertiK and Chainlink to Ensure Security and Reliability in Gaming-Enabled IDO Platform
YearnTogether, a pioneering force in the cryptocurrency and gaming industries, is thrilled to announce the launch of the world's first gaming-enabled Initial DEX Offering (IDO). This groundbreaking fundraising platform combines the power of decentralized finance (DeFi) with the excitement and engagement of traditional gaming, opening up a whole new realm of possibilities for project teams, affiliates, IDO buyers, and gaming enthusiasts.
The YearnTogether IDO platform introduces an innovative and inclusive approach to fundraising, providing a space where various stakeholders can converge and contribute to the success of emerging projects. Whether you're a project team seeking to launch your visionary idea, an affiliate eager to earn rewards, an IDO buyer searching for promising investment opportunities, or a gaming user looking for immersive and entertaining experiences, this platform caters to all.
Through the integration of gaming mechanics, the IDO experience is transformed into a thrilling and interactive journey. Participants not only have the chance to support exciting new projects but also enjoy engaging gameplay, with the added possibility of winning valuable prizes. This fusion of DeFi and gaming creates a dynamic ecosystem that fosters collaboration, innovation, and excitement like never before.
Key Features of the YearnTogether Gaming-Enabled IDO Platform:
Collaborative Community: Join a vibrant and passionate community of like-minded individuals, including project teams, affiliates, investors, and gamers, all focused on driving the success of innovative projects.
Rewarding Affiliate Program: Earn generous rewards by referring participants to the platform and contributing to the growth and engagement of the community.
Engaging Gameplay: Immerse yourself in captivating gaming experiences designed to enhance the IDO journey, offering entertainment and the opportunity to win valuable prizes.
Investment Opportunities: Discover a diverse range of carefully vetted projects, each presenting unique investment potential. Make informed decisions based on comprehensive project information and insights.
Transparent and Secure: Built on robust blockchain technology, the YearnTogether platform ensures transparency, immutability, and the highest standards of security for all participants.
As we embark on this groundbreaking venture, we look forward to witnessing the emergence of innovative projects, the exchange of ideas, and the growth of our dynamic community. Together, we are shaping the future of fundraising and revolutionizing the way projects are brought to life.
To learn more about the YearnTogether Gaming-Enabled IDO and join our community, please visit www.yearntogether.com.
About YearnTogether:
YearnTogether is a pioneering force at the intersection of cryptocurrency and gaming. Our mission is to bridge the gap between these two industries, bringing innovation, entertainment, and growth opportunities to a wide audience. Through our groundbreaking platforms and initiatives, we are shaping the future of decentralized finance and transforming traditional gaming experiences.
For media inquiries, please contact:
Twitter: https://twitter.com/yearn_together
Linkedin: https://linkedin.com/company/YearnTogether
Medium: https://medium.com/@yearntogether
Telegram channel: https://t.me/YearntogetherGlobalchat
Telegram announcement https://t.me/YearntogetherAnn
All Links: https://linktr.ee/yearntogether
Media Contact
Company Name: YearnTogether
Contact Person: Noah
Email: Send Email
Country: United Kingdom
Website: YearnTogether.com