Dr. Joyce Kahng is Using 3D Printing Technology to Revolutionize her Dental Practice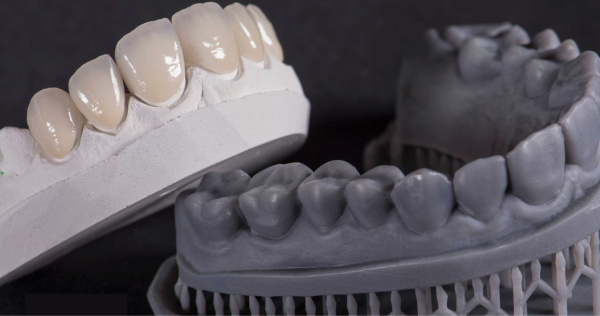 COSTA MESA, Calif. – May 18, 2023 – Dr. Joyce Kahng, founder of Orange and Magnolia Dental Studio, has recently taken a major leap forward in patient care by integrating state-of-the-art 3D printing technology into her practice. This innovative technology allows Dr. Kahng to create custom guards, crowns, and composites in-house, providing her patients with unparalleled convenience, precision, and quality in their dental treatments.
With in-house 3D printing, Dr. Kahng can create essential dental appliances with exceptional precision while significantly reducing turnaround times. The traditional method of outsourcing these components to external laboratories often resulted in extended waiting periods and potential errors, so being able to have the dental appliances ready on the same day ensures immediate protection and care.
"One of my favorite things about the machine is its potential to 3D print dental crowns. Normally people have to have a temporary crown installed for two weeks before we get the permanent one from the lab, but now I can print multiple in just ten minutes," says Dr. Joyce Kahng. "In particular, I'm excited to explore where this goes in the realm of cosmetic dentistry. From Smile Design to Veneer Delivery, I know this technology will create a more efficient workflow and options for patients interested in a smile makeover."
With a strong commitment to embracing innovation, Dr. Kahng has become a key opinion leader for Sprint Ray. Sprint Ray is a leading provider of cutting-edge 3D printing solutions specifically designed for the dental industry. Sprint Ray aims to empower dental professionals, like Dr. Kahng, with advanced technology to optimize workflow and deliver effective dental solutions.
The process of utilizing 3D printing in Dr. Kahng's practice is straightforward and seamless. The machinery is intricately designed to be accessible and easy for all dentists to navigate. It begins with a high-precision scanner, which captures detailed data of the patient's teeth and mouth. Then, the advanced artificial intelligence algorithms enable rapid and accurate designs within an hour. Once the design is finalized, the digital file is transferred to a 3D printer for fabrication. The printing process involves three stages: printing, washing with alcohol, and curing.
Incorporating Sprint Ray's Pro 55S 3D Printer into her practice is a testament to Dr. Kahng's unwavering dedication to offering the most advanced and efficient treatments to her patients.
"It's so important to me that I am constantly implementing new tools and technology into my practice. I want to always be able to offer my patients the best treatments available to date," says Dr. Joyce Kahng.
About Dr. Joyce Kahng
Dr. Kahng specializes in minimally invasive dental procedures that restore and enhance a patient's smile. This includes Porcelain Veneers and Cosmetic Bonding. Her practice, Orange and Magnolia Dental Studio in Costa Mesa, utilizes the most modern dental technology. From a Computer-Assisted Anesthesia System to state of the art digital scanning technologies that utilize Near Infrared Technology, she is able to provide a more comfortable syringeless, metal-free facility, including proper removal and isolation of silver fillings.
For more information, visit www.omdentalstudio.com.
Media Contact
Company Name: Orange and Magnolia Dental Studio
Contact Person: Dr. Joyce Kahng
Email: Send Email
Address:1831 Orange Ave Ste D
City: Costa Mesa
State: California 92627
Country: United States
Website: https://www.omdentalstudio.com/