Carobana Carob Confectionery Awarded A Quality Business Award for Best Candy Store in 2023
Coffs Harbour, NSW – May 19, 2023 – Carobana Carob Confectionery is the leading confectionary store in Coffs Harbour NSW with an extensive range of Carob Confectionery that's both irresistibly tasty and healthier than other traditional treats. The fantastic range is a perfect treat or gift for someone looking for taste, quality and a healthier option. Carobana Carob Confectionery has received the award for Best Candy Store in Coffs Harbour for 2023.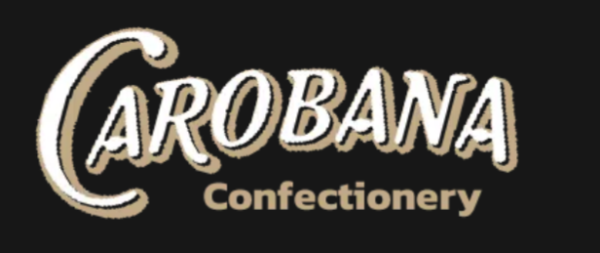 The origins of Carobana Carob Confectionery date as far back as the 70s with founders Ian Hamey and his wife Jean who began drying bananas on their plantation and then expanding to a unique healthy treat by coating them in Carob. The extensive range of sweet treats at Carobana Carob Confectionery is sure to satisfy any craving whether it be Carob Coated Banana, Rocky Road, Coconut Rough, Rum and Raisin Fudge, Ginger, Honeycomb and Nut Brittles. Soy, uncoated and no added sugar options are also available and much more by wholesale, online or in our retail shop.
Experience a look at the Carob confectionery behind the scenes with two tour options and entry is free. Whether it be a self tour of the confectionery production lines and also the option to ask the skilled confectioners any questions and help people learn about the ingredients and production techniques. Enjoy the carobana cafe and coffee whilst taking in the aroma and history whilst at the factory.
Carobana Carob Confectionery is a leader in the Best Candy Store category. The highly experienced and friendly team is celebrated and has many favourable reviews. "Very welcoming staff and great tasting product. I had a great time here and would recommend this place to anyone", "Best Carob Chocolate ever", "Absolutely fantastic!!! From the outside It's just an old looking building, Once you get inside it will blow your mind. The staff will take you into the factory where they are all still making the confectionery by hand with 100 year old machines, it's outstanding. Staff are great, and OMG the sweets you can buy are beautiful". These are just a few of the many enthusiastic reviews written by customers who were extremely impressed with their experience at Carobana Carob Confectionery.
The Quality Business Awards honour businesses that achieve an average quality score of 95% or higher over the previous year. In order to be considered for the award, the business must have exceptional customer reviews from more than three various platforms. Businesses that have maintained sterling reputations and records over numerous years with few complaints will score very highly. Businesses that respond to the majority of client comments and reviews consistently will also be highly viewed upon. Finally, these businesses must conduct themselves with the utmost integrity, regularly give back to the community and make concrete efforts to reduce their carbon imprint. A Quality Business Award is the seal of quality and acknowledges a true dedication to providing a quality product and excellent customer service.
To learn more about Carobana Carob Confectionery please visit below:
For more information on Quality Business Awards Australia:
https://qualitybusinessawards.com.au/
Media Contact
Company Name: Carobana Carob Confectionery
Contact Person: Media Relations
Email: Send Email
Phone: (02) 6653 6051
Country: Australia
Website: https://carobana.com.au