Singke Open-Ear Air Conduction Eyewear Earphones Launched on Kickstarter
Natural & Healthier Listening Experience | Compatible with Multiple Brands & Types of Glasses | 360° Streamlined User Experience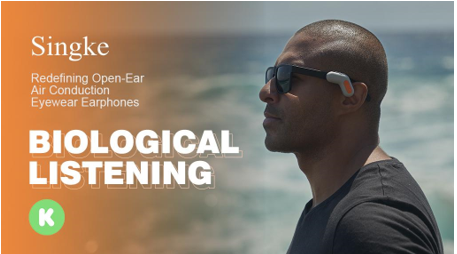 Singke is unveiling its groundbreaking open-ear air conduction earphones on Kickstarter, at <https://bit.ly/3Mr9FOj >, a remarkable innovation designed to effortlessly attach to a wide range of eyeglasses. These cutting-edge earphones are rooted in the biological listening approach, aiming to revolutionize the user's auditory experience while prioritizing hearing health.
Embracing the biological listening approach, Singke Open-Ear Air Conduction Eyewear Earphones replicate how people naturally perceive sound, allowing external sources to transmit sound through the air to the ears. This core philosophy drives Singke's open-ear design, which seeks to minimize auditory nerve damage while maintaining the overall health and openness of the ear canal, setting it apart from conventional in-ear earphones.

One of Singke's standout features is its compatibility with various eyeglass brands, sunglasses, and different types of glasses, with a thickness ranging from 1mm to 6mm. This innovation empowers users to enjoy the benefits of open-ear air conduction earphones without the need to replace their cherished eyeglasses.
Singke Earphones have been thoughtfully designed with eyeglass users in mind, seamlessly complementing various eyeglass brands and styles, from Oakley to Chanel. "Whether you wear prescription glasses, reading glasses, sports glasses, or sunglasses, our earphones add a touch of fashion and technology to your eyeglasses," explained Mr. OU.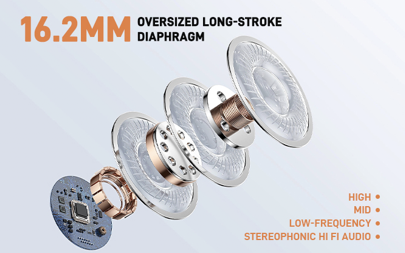 When it comes to sound quality, Singke Earphones are equipped with a custom-designed 16.2mm extra-large dynamic driver featuring an extended-stroke diaphragm, crafted from a blend of polymers and biopolymers. This diaphragm enhances elasticity and sound depth, delivering an exceptional auditory experience across all frequencies. Singke Earphones also integrate Solo AcoustiC acoustic chambers, ensuring outstanding proficiency in producing high-quality sound across highs, mids, and lows.
The customized chipset seamlessly integrates the latest amplifier module and advanced beamforming directional sound technology, complemented by the ergonomic design's golden sound angle. According to Mr.OU, director of Singke, "This combination ensures not only precise privacy protection but also optimized performance for the 16.2mm HiFi speaker."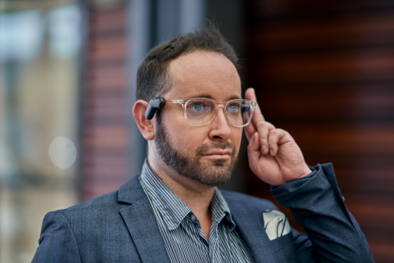 Addressing concerns about the impact of conventional earphones on hearing, Singke's open-ear design maintains unobstructed ear canals, preserving natural airflow and dryness. This design prioritizes the protection of auditory nerves and ear hygiene, setting a new standard for hearing health.
The user experience is at the heart of Singke's product development. The earphones feature a touch zone positioned parallel to the eyeglass temples, enhancing precision and speed while preventing accidental touches. This intuitive design enables users to answer calls, control music playback, access voice assistants, and more with a simple slide. Additionally, the earphones empower users to remain aware of their surroundings, enhancing safety during outdoor activities.
For ultimate comfort and secure fit, Singke Earphones feature a titanium alloy clip, measuring just 0.3mm in thickness, wrapped in a skin-friendly liquid silicone gel layer. This ensures a comfortable experience during various activities, making them a favorite among sports enthusiasts and busy professionals.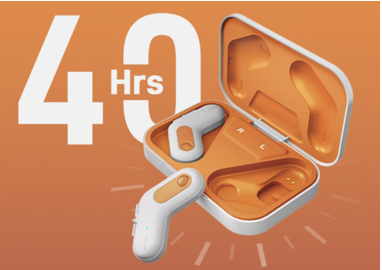 Singke Earphones boast a built-in 90mAh battery, offering over 8 hours of continuous usage. The quick-charging case further extends their battery life to over 40 hours, making them suitable for both work and daily activities.
The Singke Open-Ear Earphones campaign on Kickstarter at <https://bit.ly/3Mr9FOj > is seeking to raise $3,000 to fund the large-scale production of the device, which will be offered early and for a special price to the backers who support the campaign.
About Singke
Singke Audio-Visual Technology, affiliated with Ali Zhilian Technology Group Corporation, was founded in 2017 as a high-tech enterprise dedicated to product development, manufacturing, sales, and customer service.
Singke specializes in the research and development of audio products, which encompass a wide range of items such as wireless microphones, wireless headphones, bone conduction headphones, and more. Notably, it achieved the distinction of being the first company to secure Apple's official MFI certification for wireless microphone audio products.
For more information, please visit <https://bit.ly/3Mr9FOj > or contact Singke team at [email protected]
Media Contact
Company Name: Singke Audio-Visual Technology
Contact Person: Singke customer service
Email: Send Email
Country: China
Website: https://bit.ly/3Mr9FOj