Vooglam.uk announces exciting Black Friday deals: exclusive discounts on fashionable eyewear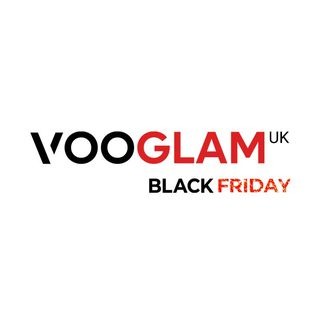 Vooglam UK is an online eyewear brand, aspiring to become an elegant and fashionable British female eyewear expert.
Vooglam.uk's Black Friday offers significant savings on eyewear with codes BF10, BF15, BF25 for £10 to £25 off on orders over £70 to £120. The sale showcases a diverse collection of frames, reflecting Vooglam.com's commitment to affordability and style, catered to UK and European customers. These exclusive deals are a token of appreciation and an invitation to enjoy the festive season in style. Act fast to avail of the limited-time offers.
Vooglam.uk, the dedicated portal for the UK market under the famous Vooglam brand, is pleased to announce the launch of its Black Friday campaign, offering huge discounts on a wide range of stylish and affordable eyewear. The promotion features three attractive discount tiers: £10 off for orders over £70 (code: BF10), £15 off for orders over £90 (code: BF15), and £25 off for orders over £120. (Code: BF25). Additionally, customers can find a range of frames priced from as low as £0.

The Black Friday event, accessible via the Black Friday event URL, is tailored to suit the style preferences and needs of UK and European customers. Vooglam.uk remains committed to providing cost-effective, stylish eyewear that meets the price and quality customers expect from Vooglam.com.
Black Friday is the perfect opportunity to say thank you to your customers and Vooglam.uk are delighted to be launching these exclusive offers to ensure customers enjoy both style and deals this festive period.
Black Friday sales are the perfect opportunity for shoppers to update their eyewear wardrobe with the latest trends without stretching their budget. From classic to contemporary designs, Vooglam.uk's diverse range is guaranteed to suit every taste and preference.
Customers are encouraged to act quickly to take advantage of these limited time offers and experience the blend of style, quality and affordability that Vooglam.uk is known for.
About Vooglam.uk
Vooglam.uk, part of the Vooglam brand, is an online eyewear retailer targeting the UK and European markets. It offers a range of stylish, high-quality and affordable eyewear, ensuring each pair is as unique as the wearer.
To find out more and explore the range, visit Vooglam.uk.
Contact information:
https://www.facebook.com/VooglamUK
https://www.youtube.com/@vooglamuk5310
https://www.instagram.com/vooglam_uk/
https://www.vooglam.uk/
Media Contact
Company Name: Vooglam UK
Contact Person: Byron
Email: Send Email
Phone: 13023097808
Address:Unit 1507C, 15/F., Eastcore, 398 Kwun Tong Road, Kwun Tong
City: Kowloon
Country: HongKong
Website: https://www.vooglam.uk